---
---
SPECIES KIT
*Tank picture with bulb glass for display purposes only, supplied version is 2ml capacity.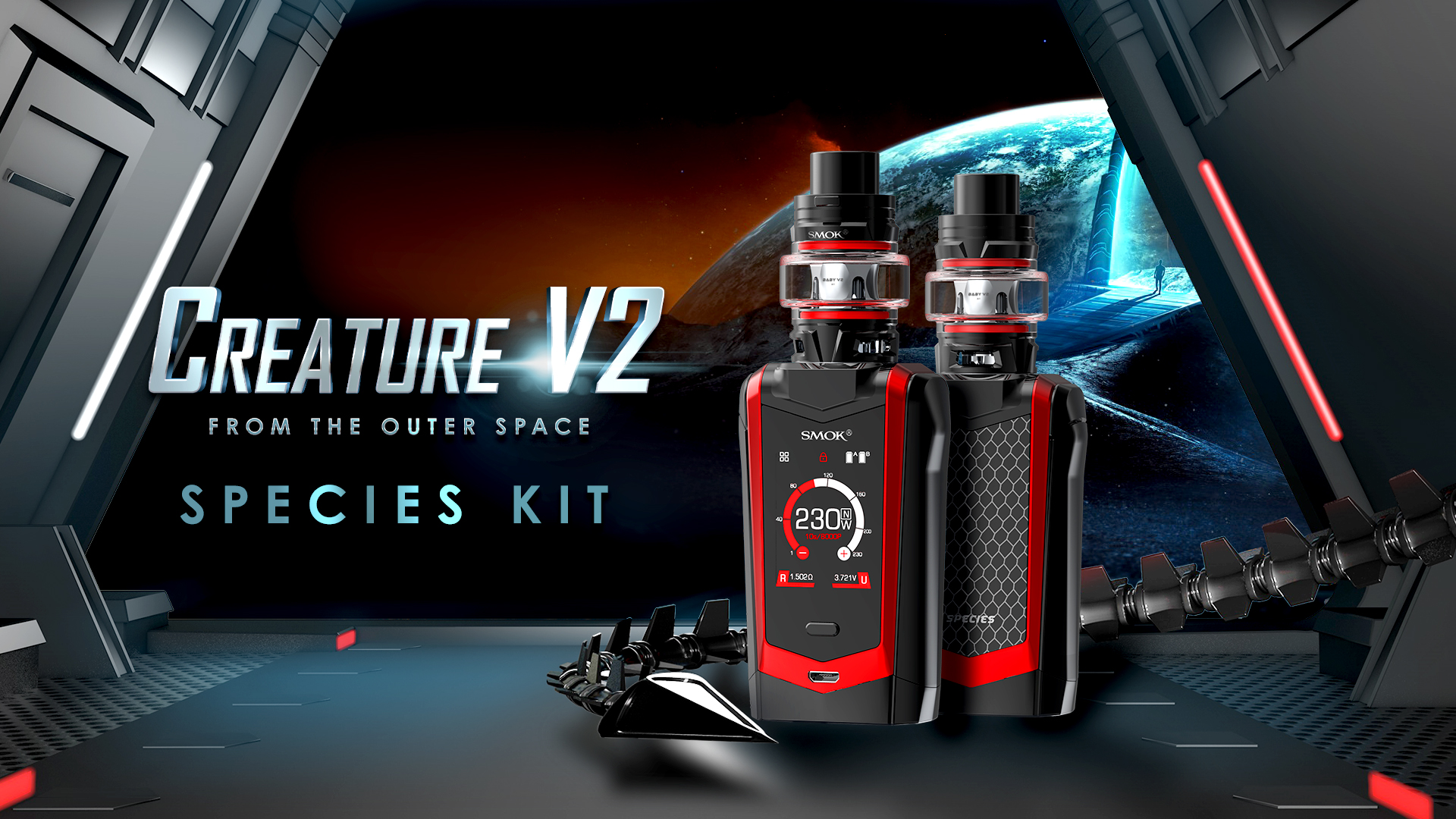 Species has a brand new 1.45'', high-definition touch screen with an upgraded user interface to offer you more comprehensive and clearer vaping data. Moreover, the screen locking button ensures a safe operation and its 1W-230W output can meet your various vaping demands. Species uses a newly developed TFV8 Baby V2 tank with three powerful coils. Baby V2 A1 Coil with super large heating area, Baby V2 A2 Coil with dual heating cores and Baby V2 A3 with triple cores! These coils will fully satisfy the vaping fans pursuit of dense flavoUr and massive clouds.


8 COLOURS AVAILABLE
  

THE KIT INCLUDES
THE COMBINATION OF BEAUTY AND STRENGTH
The decorative strips covering the front and back of the mod are like armor outlines. With a power output up to 230W, it is definitely the right choice for cloud chasers.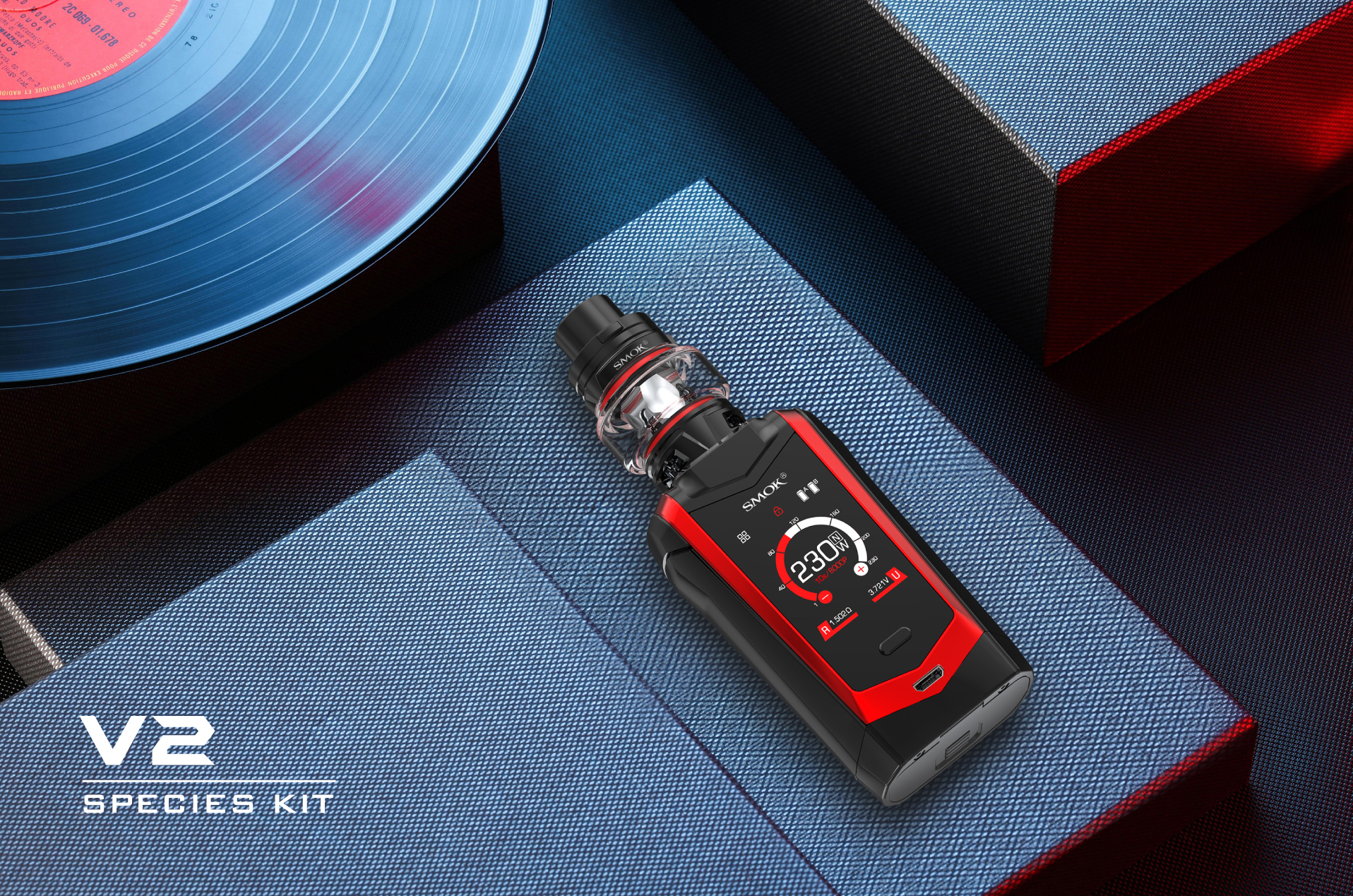 SENSITIVE TOUCH SCREEN
Species has a newly designed 1.45'' colourful touch screen, which is very responsive. Most of the operations can be performed with a simple touch and the newly upgraded UI offers clear and detailed vaping information. There are six colours available for the screen setting.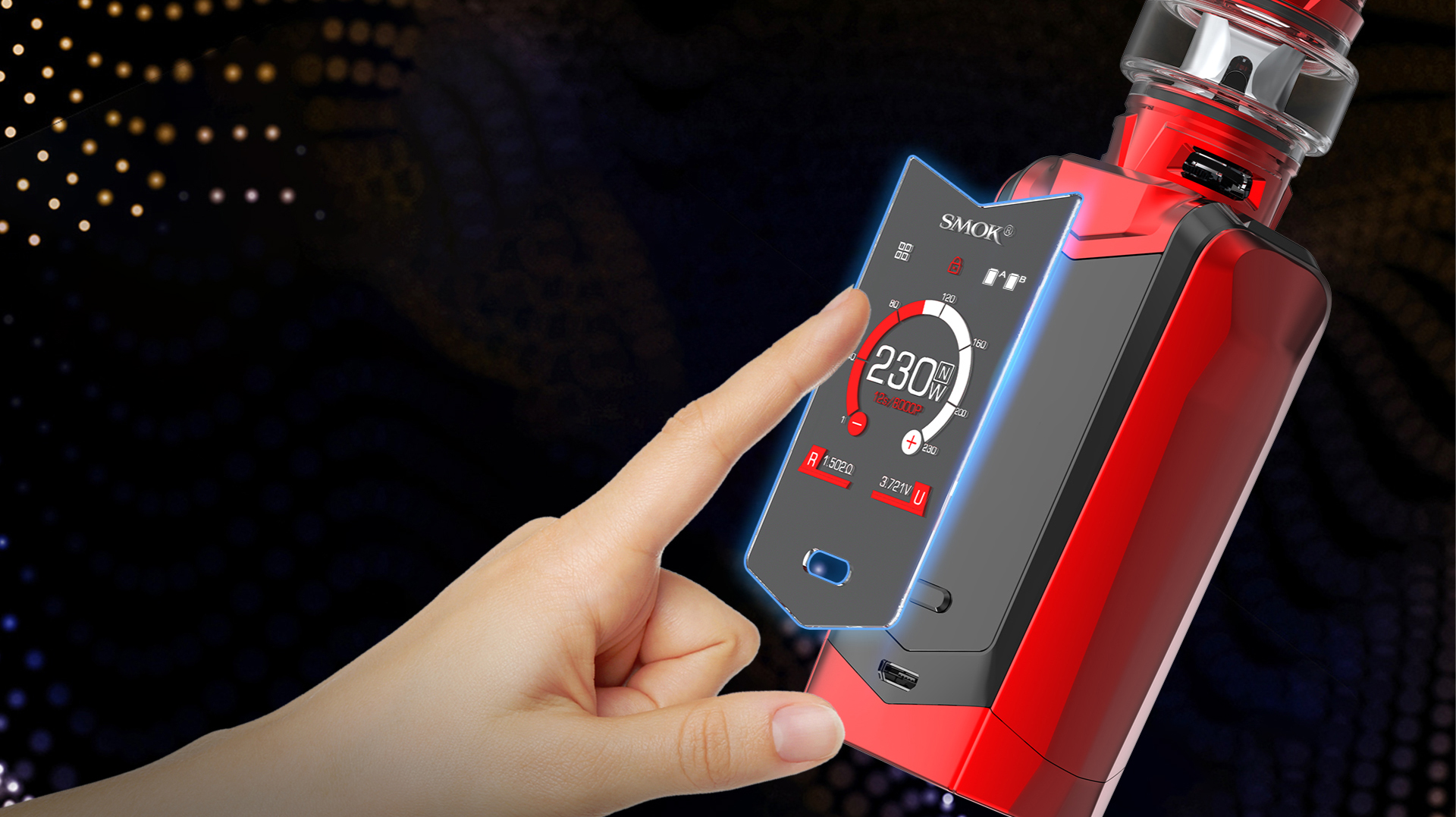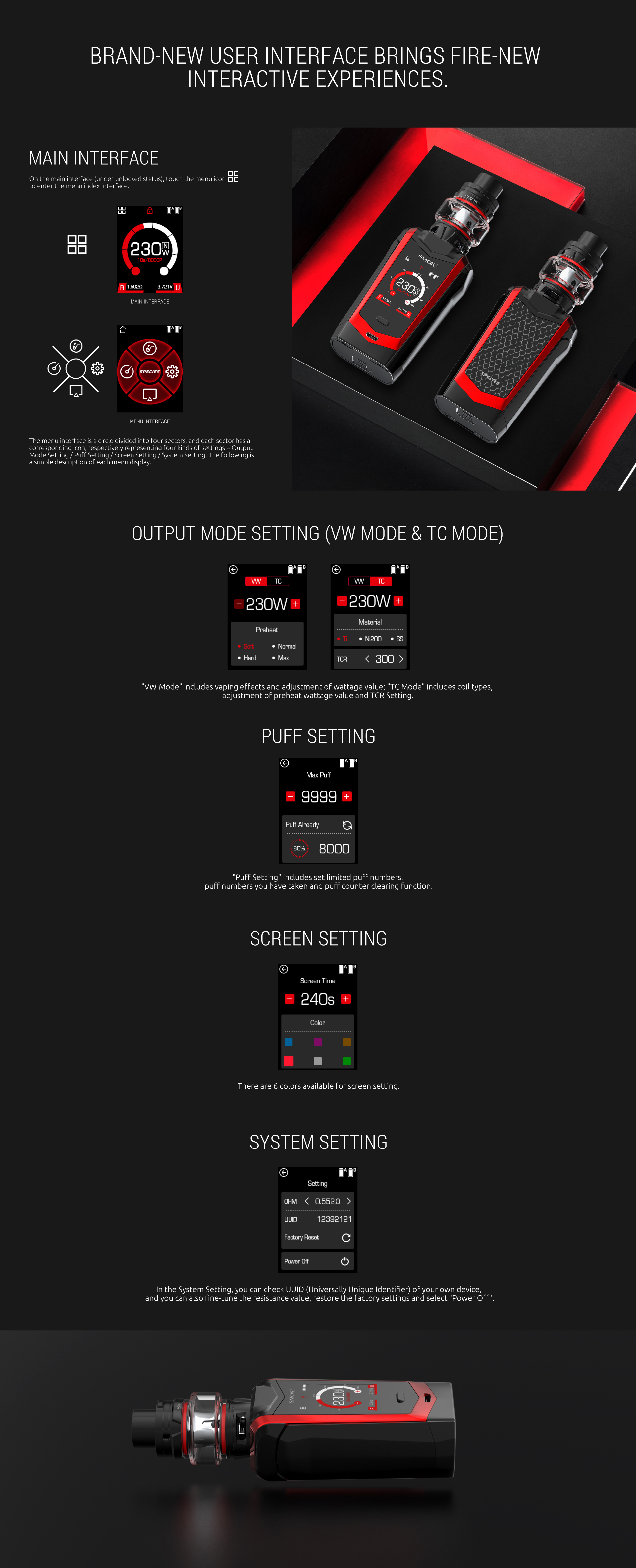 INDEPENDENT 
LOCK/UNLOCK WITH JUST ONE BUTTON
The independent screen locking button at the bottom of the touch screen is convenient to operate. If you want to perform the interface operation, you need to first unlock the Fire Key, then hold down the screen locking button to unlock the touch function. Everything is under your fingertips.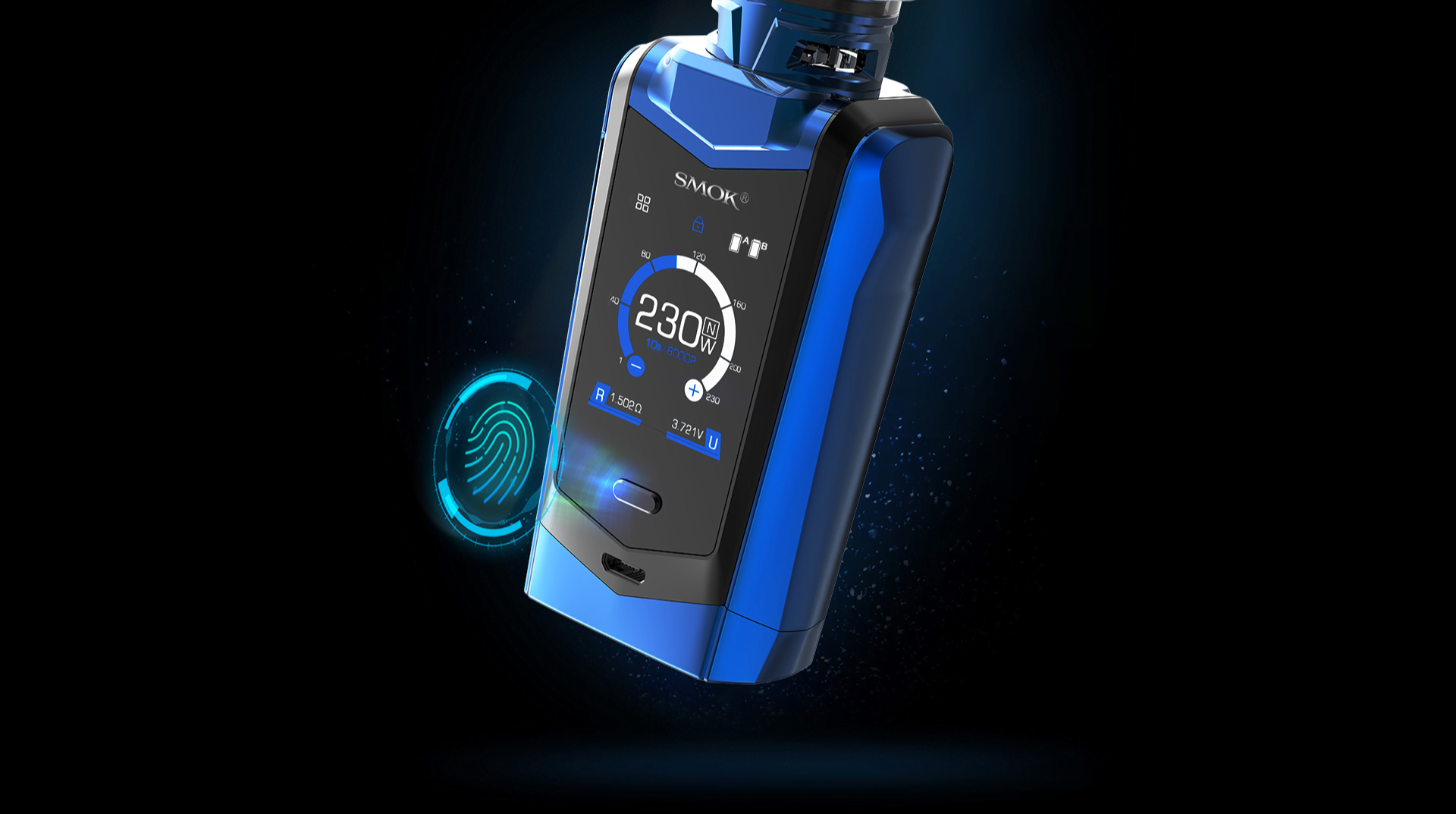 SPECIFICATIONS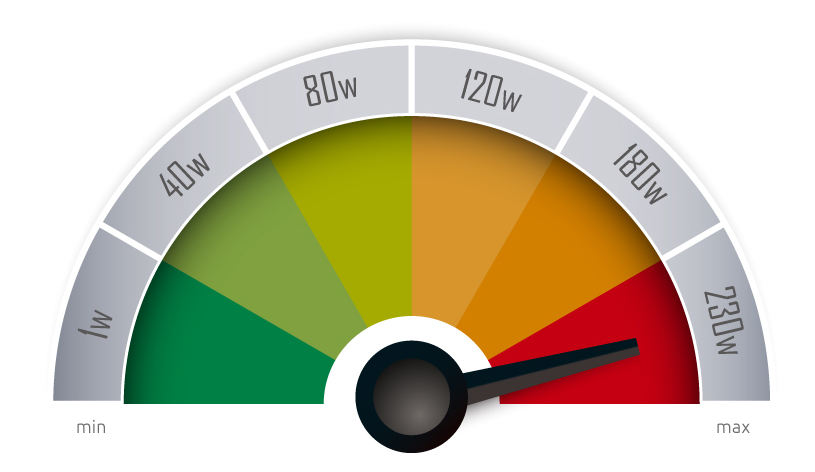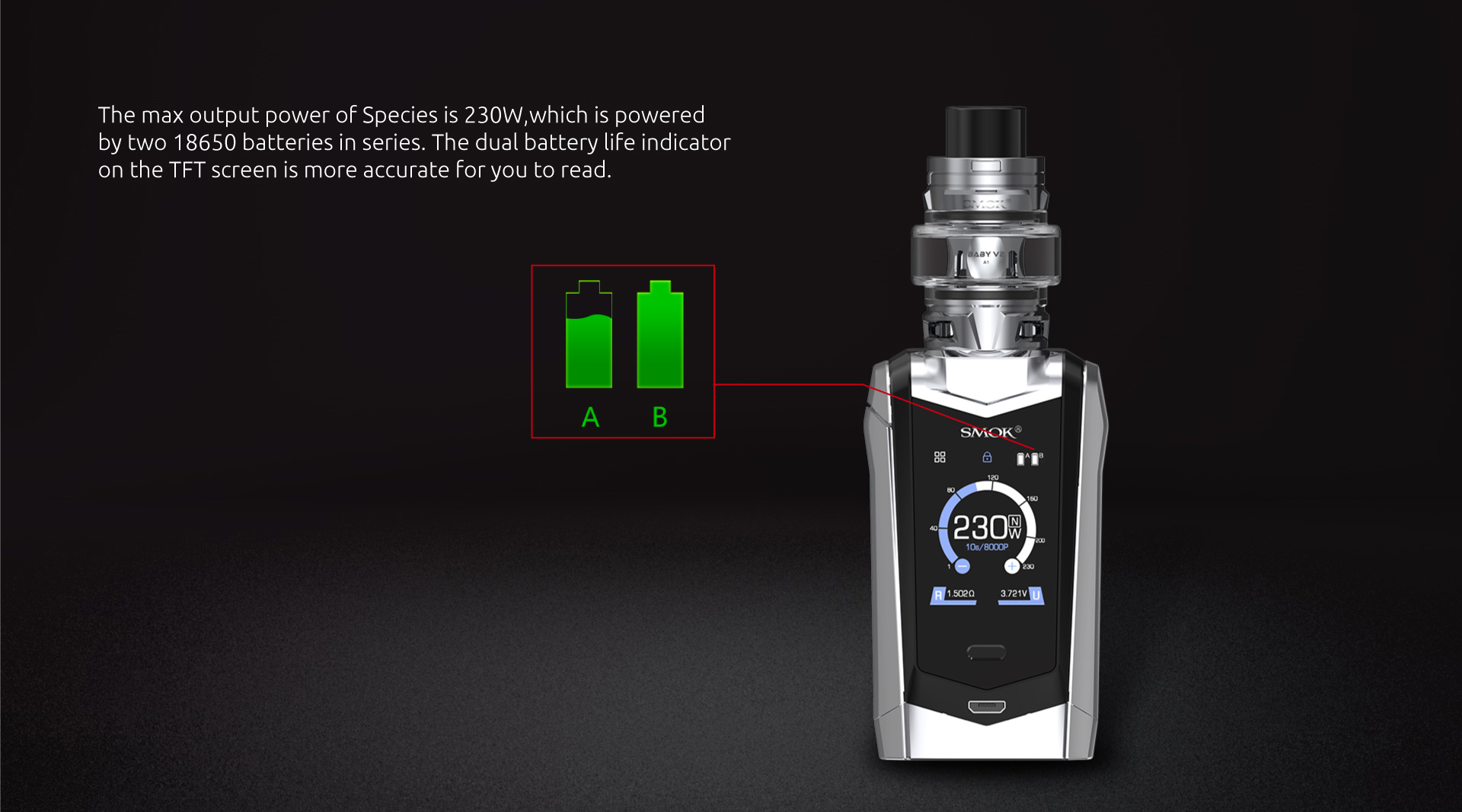 BATTERY INSTALLATION
Slide open the battery cover and place the batteries into device in the correct directions then close the battery cover.

MULTIPLE PROTECTIONS
Species provides multiple types of protections to avoid any potential risks.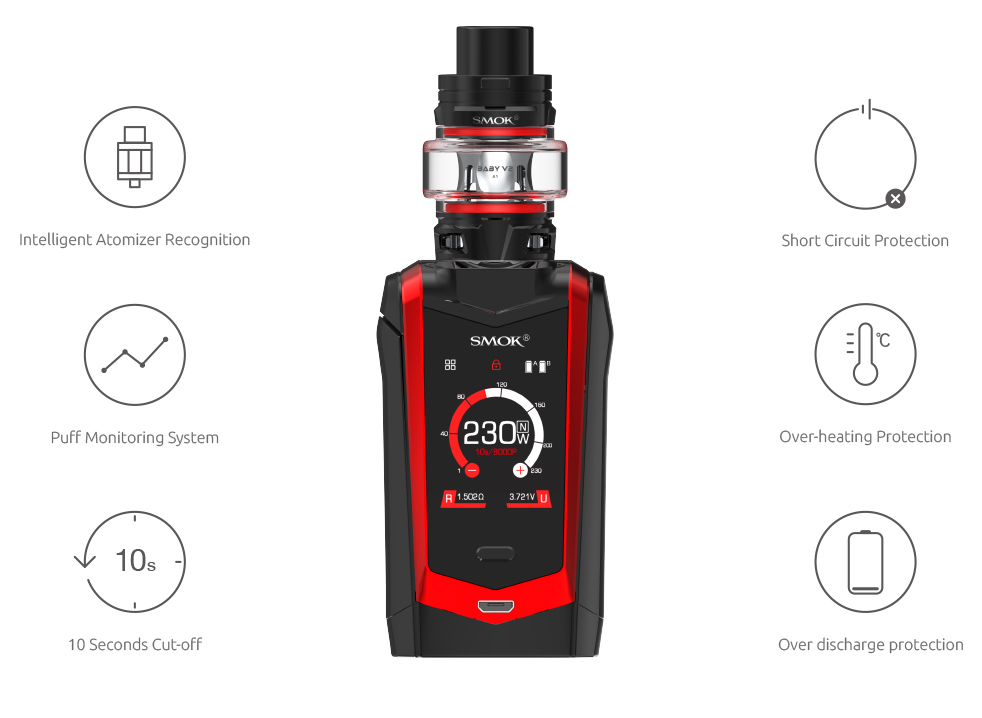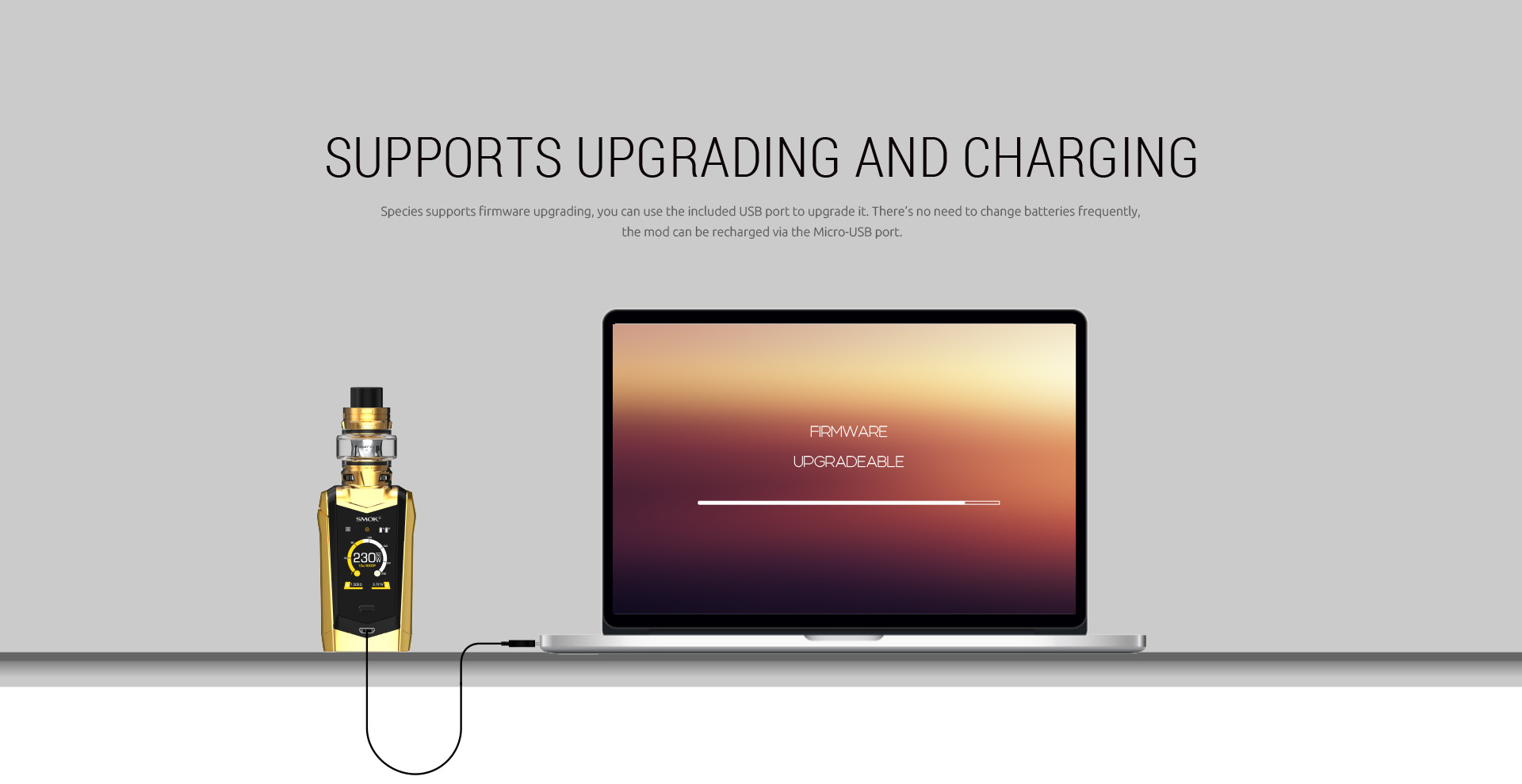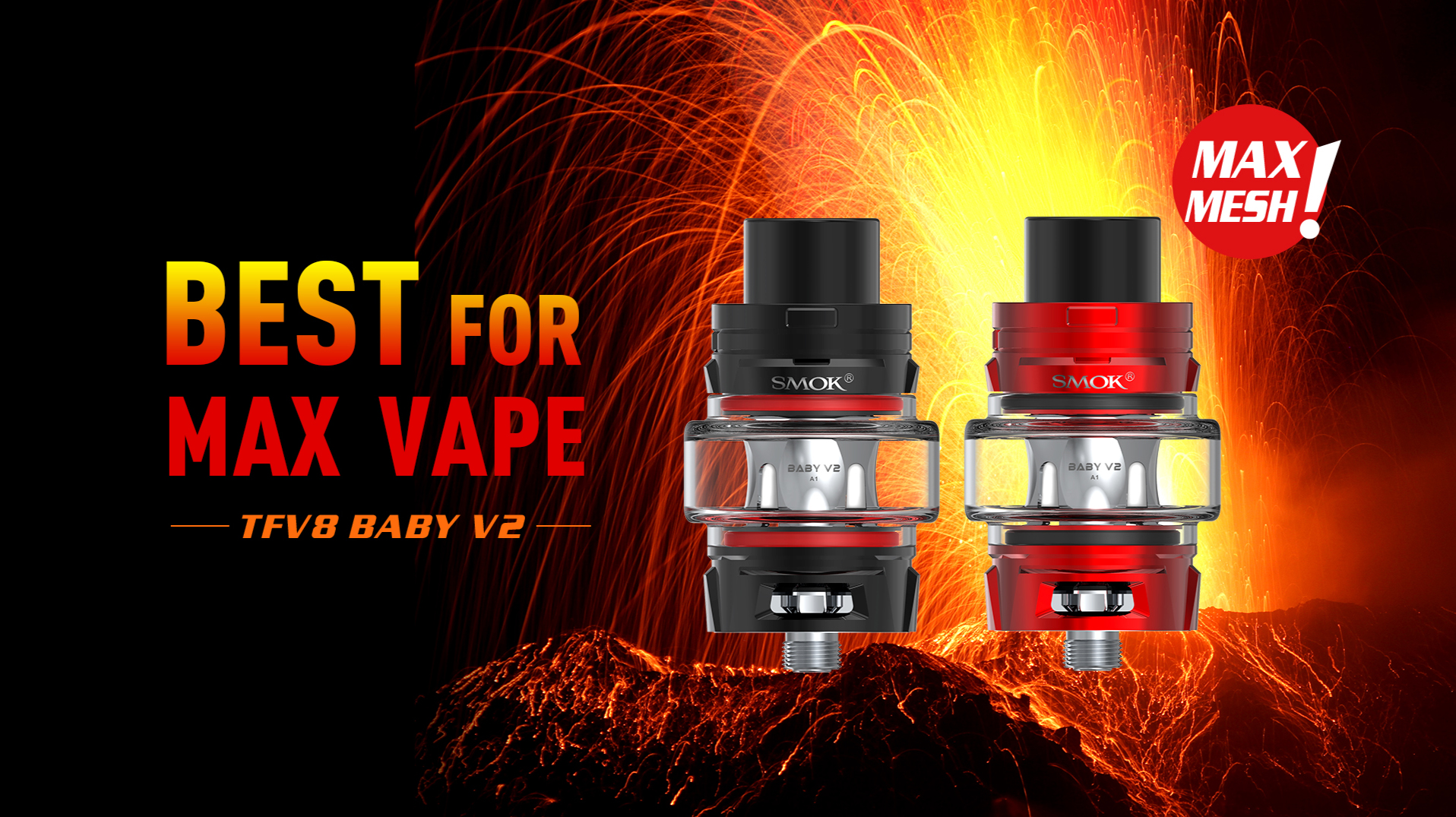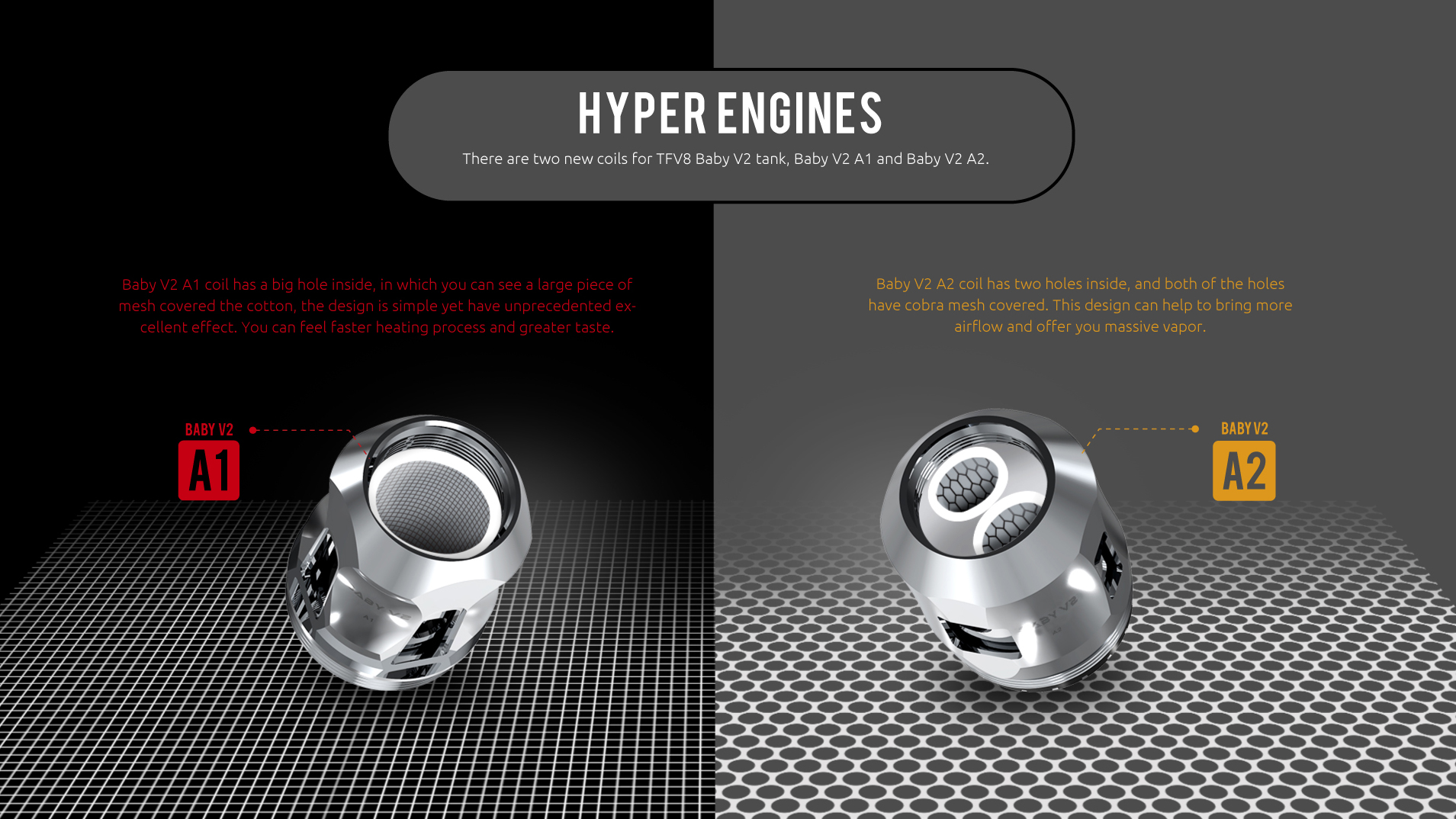 A3 has three separate heating coils, combined with three larger airflow slots at the bottom of the tank, meaning more air being brought in. The result is unprecedented huge & thick vapour!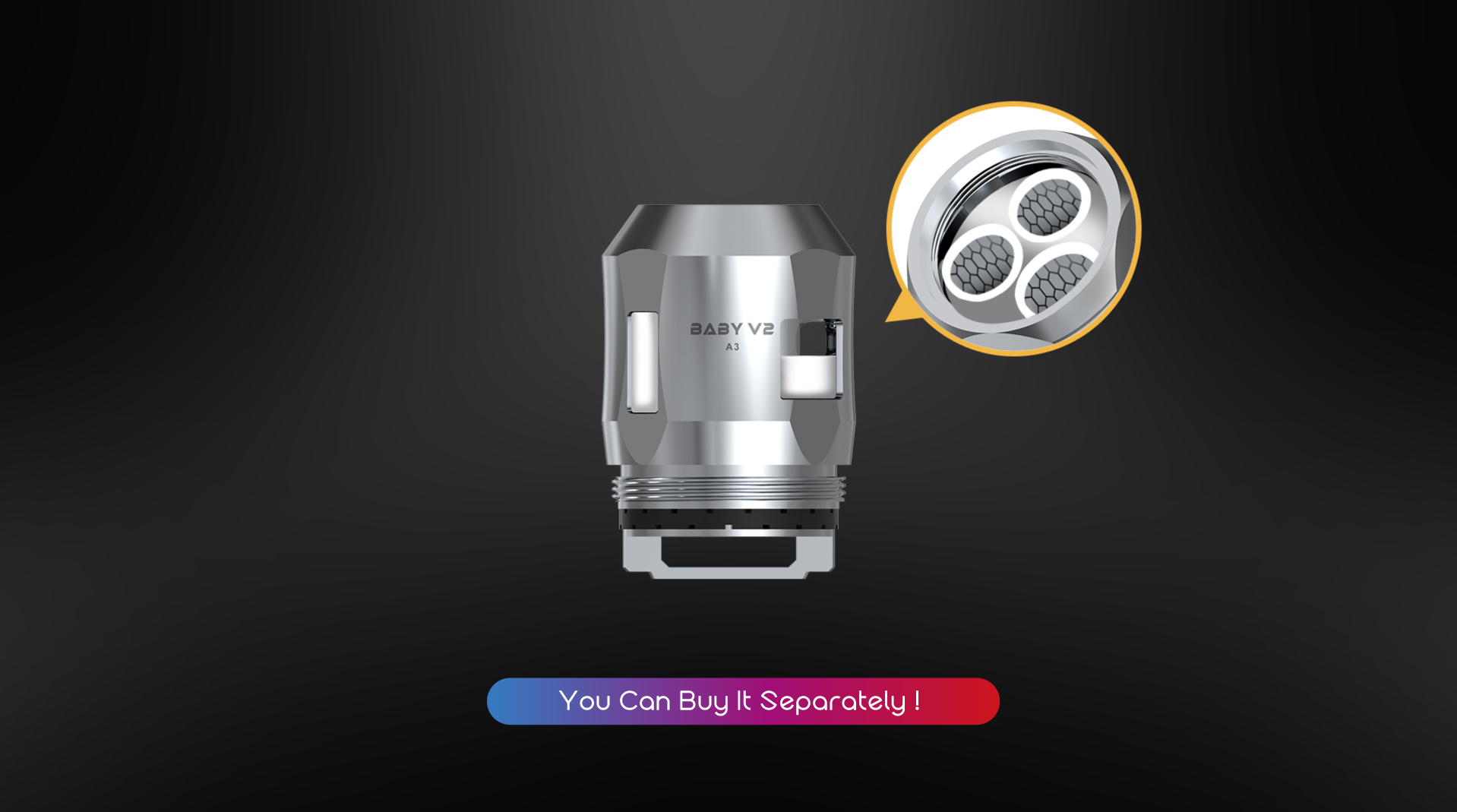 ANTIBACTERIAL MEDICAL COTTON
The new tank also uses an antibacterial medical cotton, which can reduce bacteria.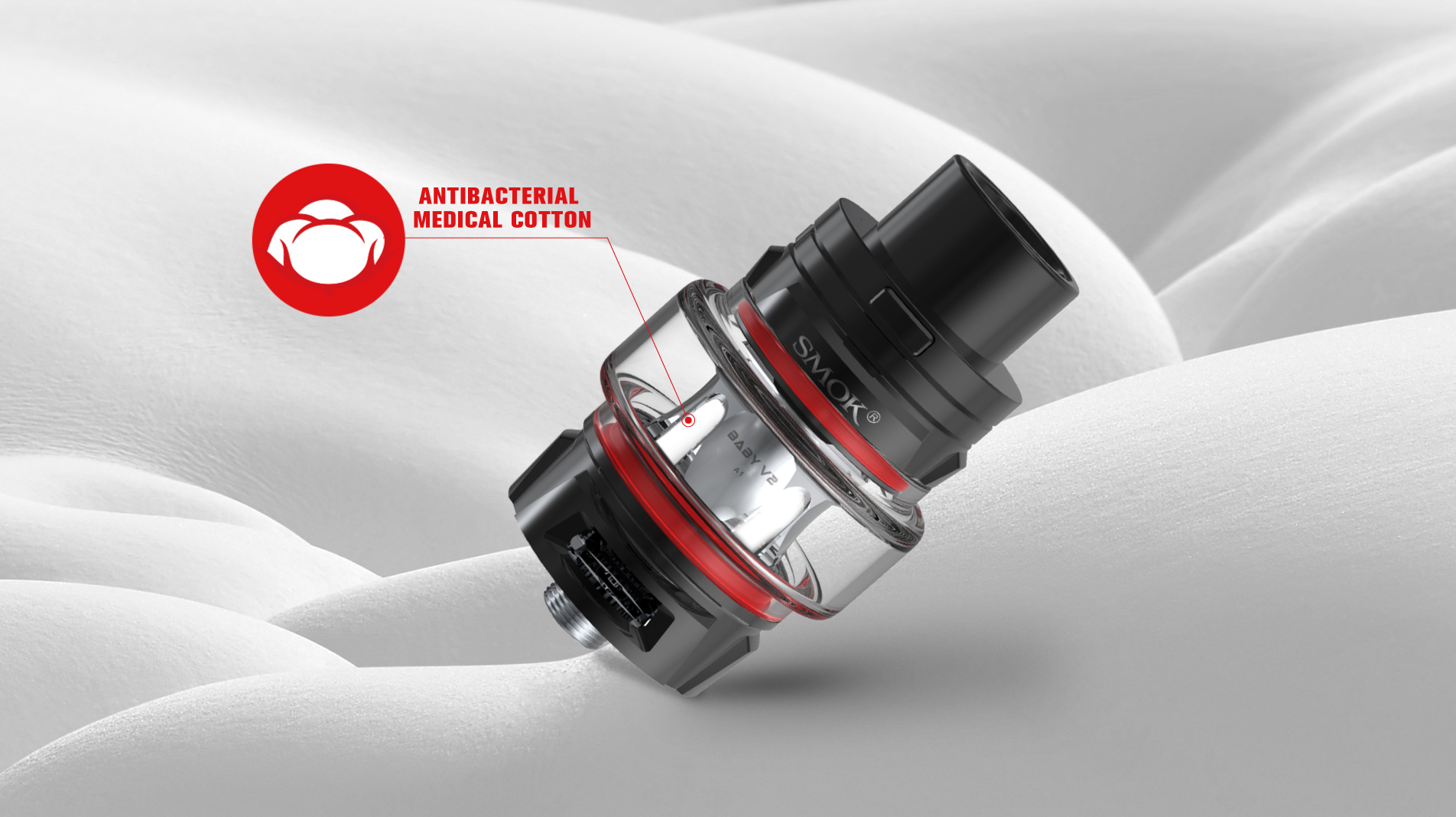 16MM V2 BABY EXCLUSIVE DELRIN DRIP TIP
This specially made drip tip has the perfect diameter to fit your mouth, and fits with a simple push into the tank.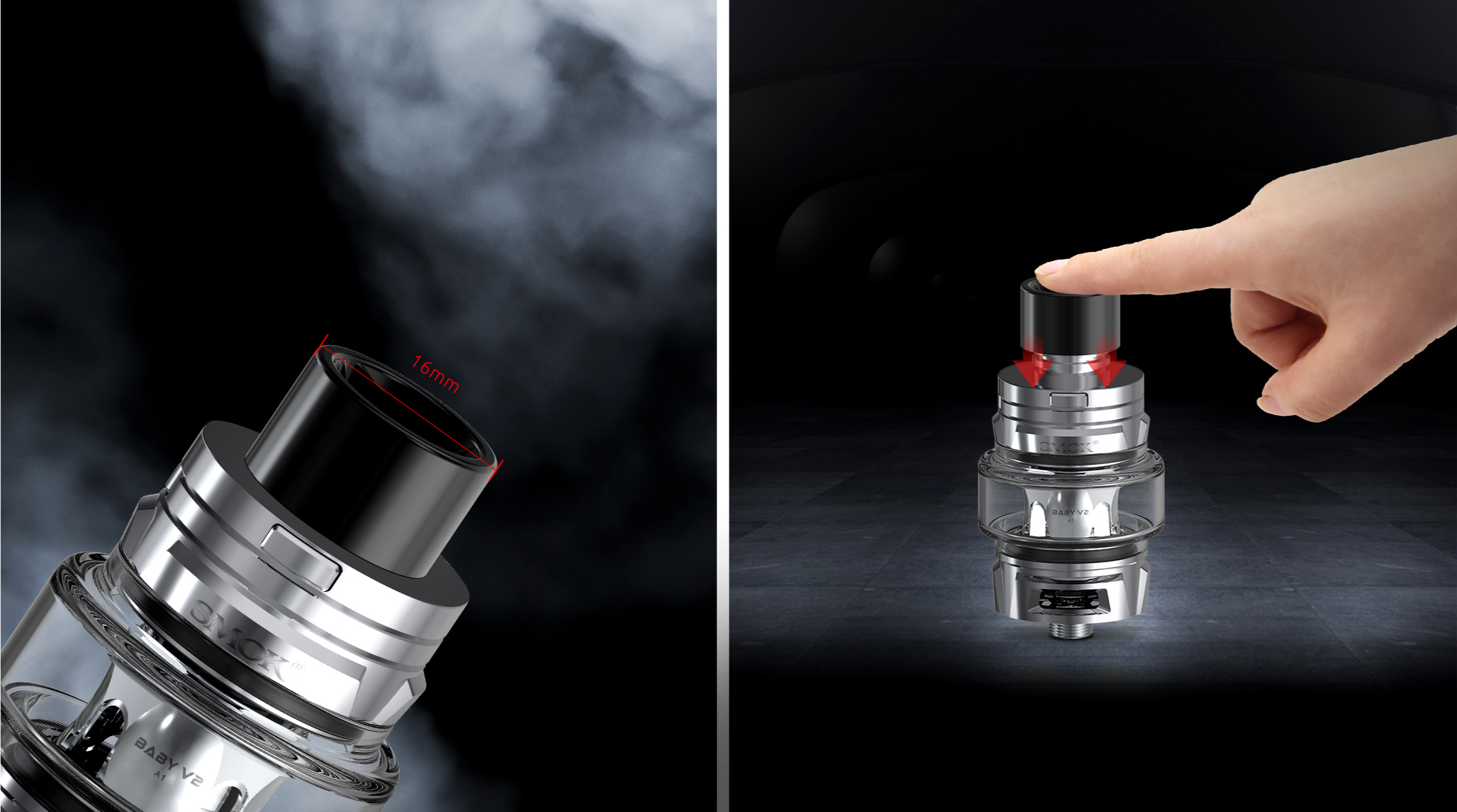 BABY V2 COBRA RESIN DRIP TIP
The 16mm V2 Baby Delrin Drip tip also has a cobra edition to choose from, with a unique appearance, increased airflow and providing a powerful draw effect.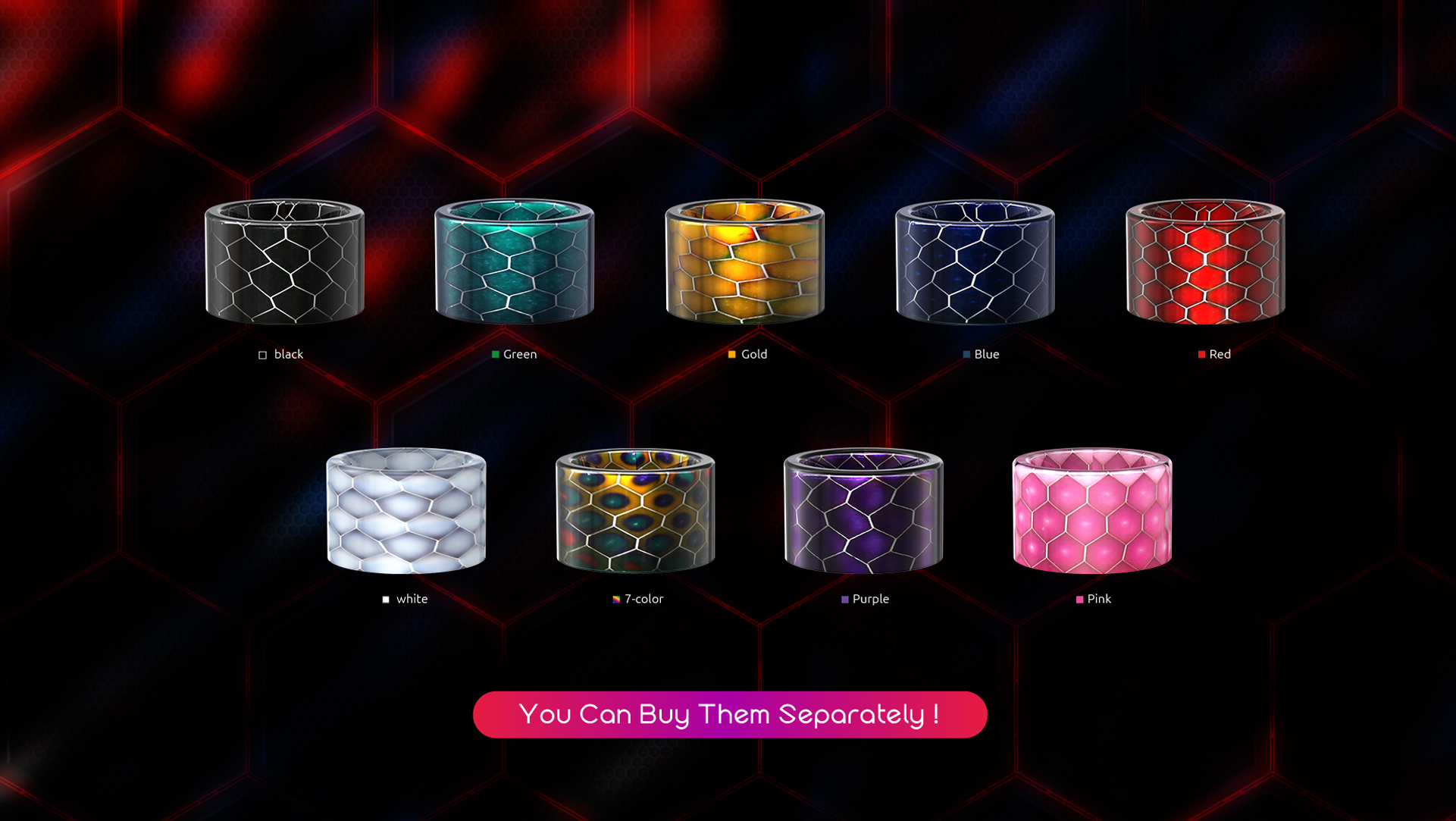 TOP REFILL SYSTEM
Top rotary refill makes filling easy and the leak proof slot solves leaking problems.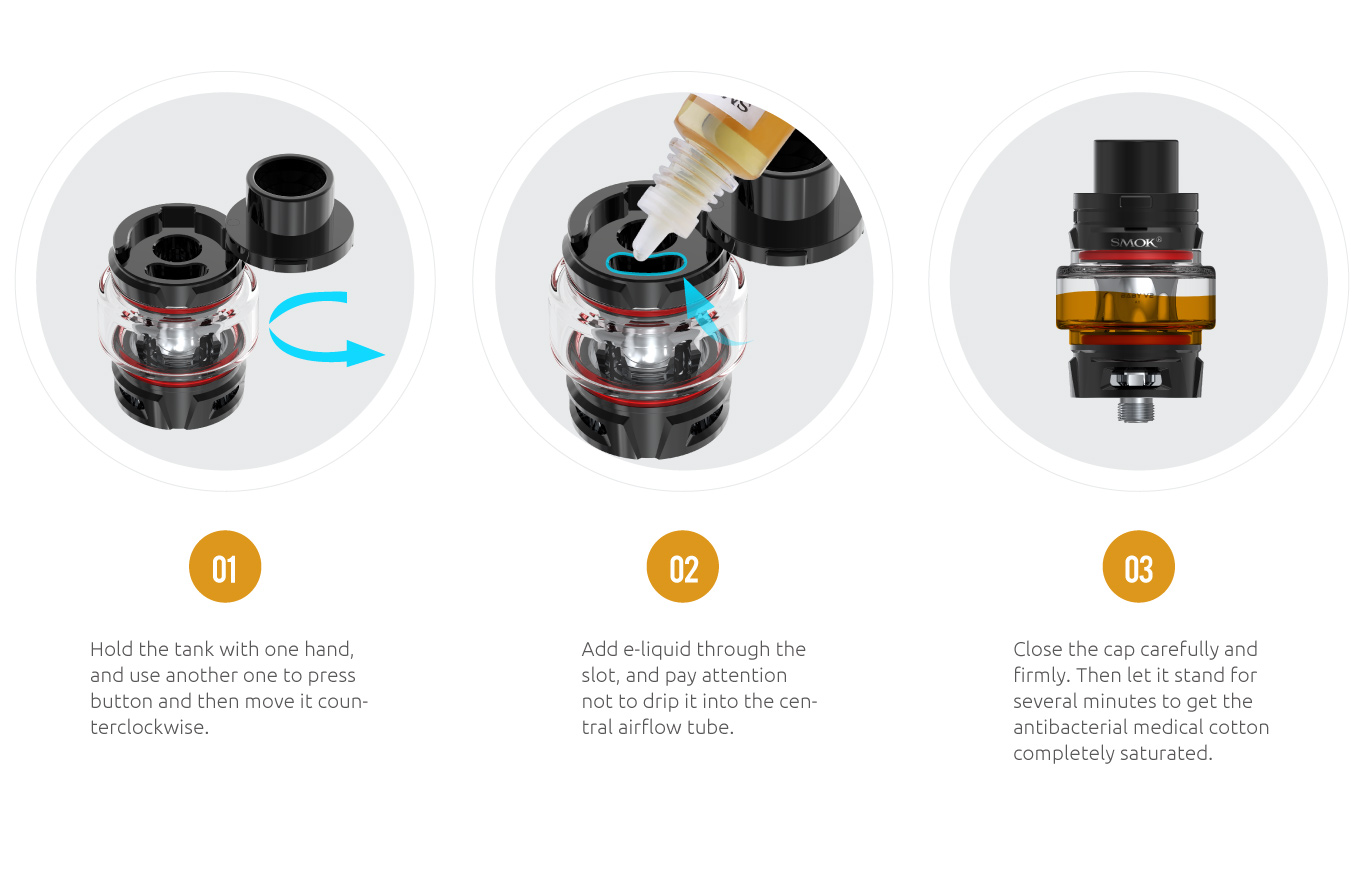 f
The Tank Capacity can be extended to 5ml by adding a Bubble glass
---