---
---
SMOK Nord Kit

SMOK Nord is a button-triggered pod system device. It has a 1100mAh battery capacity and is equipped with two coils, Nord Mesh 0.6Ω for direct lung vaping and Nord regular 1.4Ω for mouth to lung vaping.
Nord is the perfect size for you to hold, with a newly added button to start vaping and provide information about battery life. There's also an e-liquid window on the pod for your convenience!

The Smok Nord has now become our best selling kit.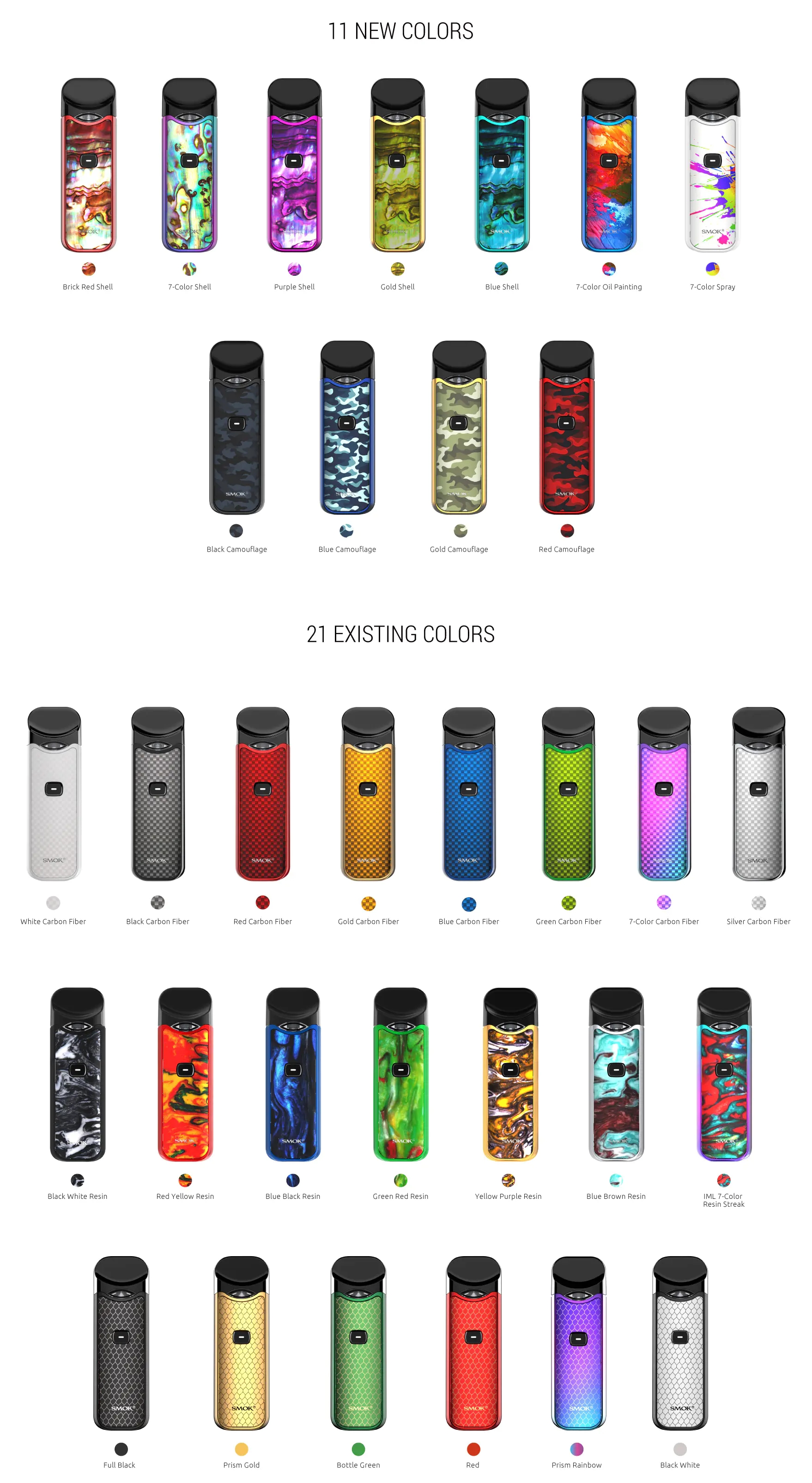 THE KIT INCLUDES
NEW DESIGN
Nord is a distinctive pod system device, it is button triggered with a large capacity battery and has a cobra style finish on the main body to offer an exquisite and wild look.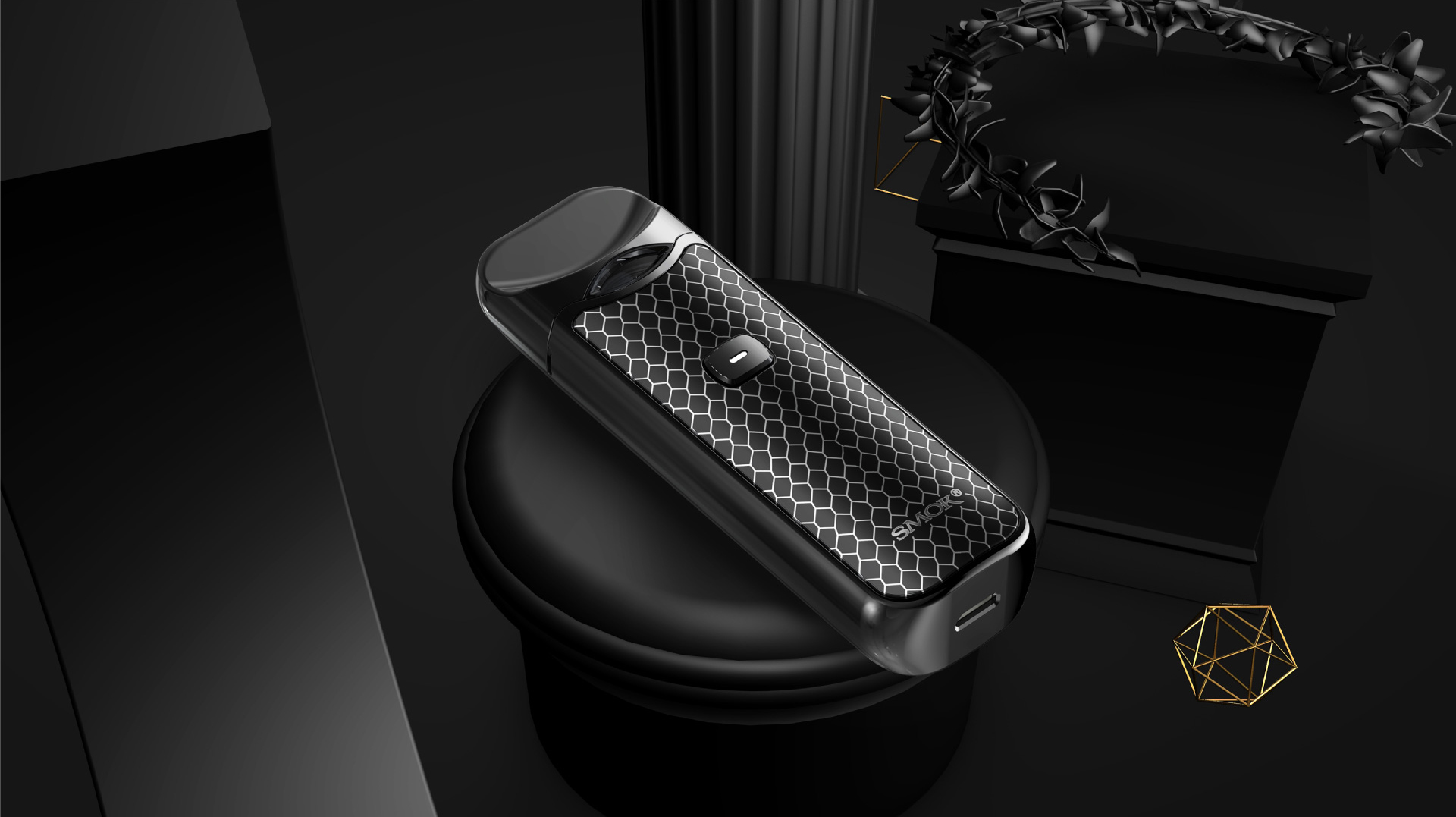 SPECIFICATIONS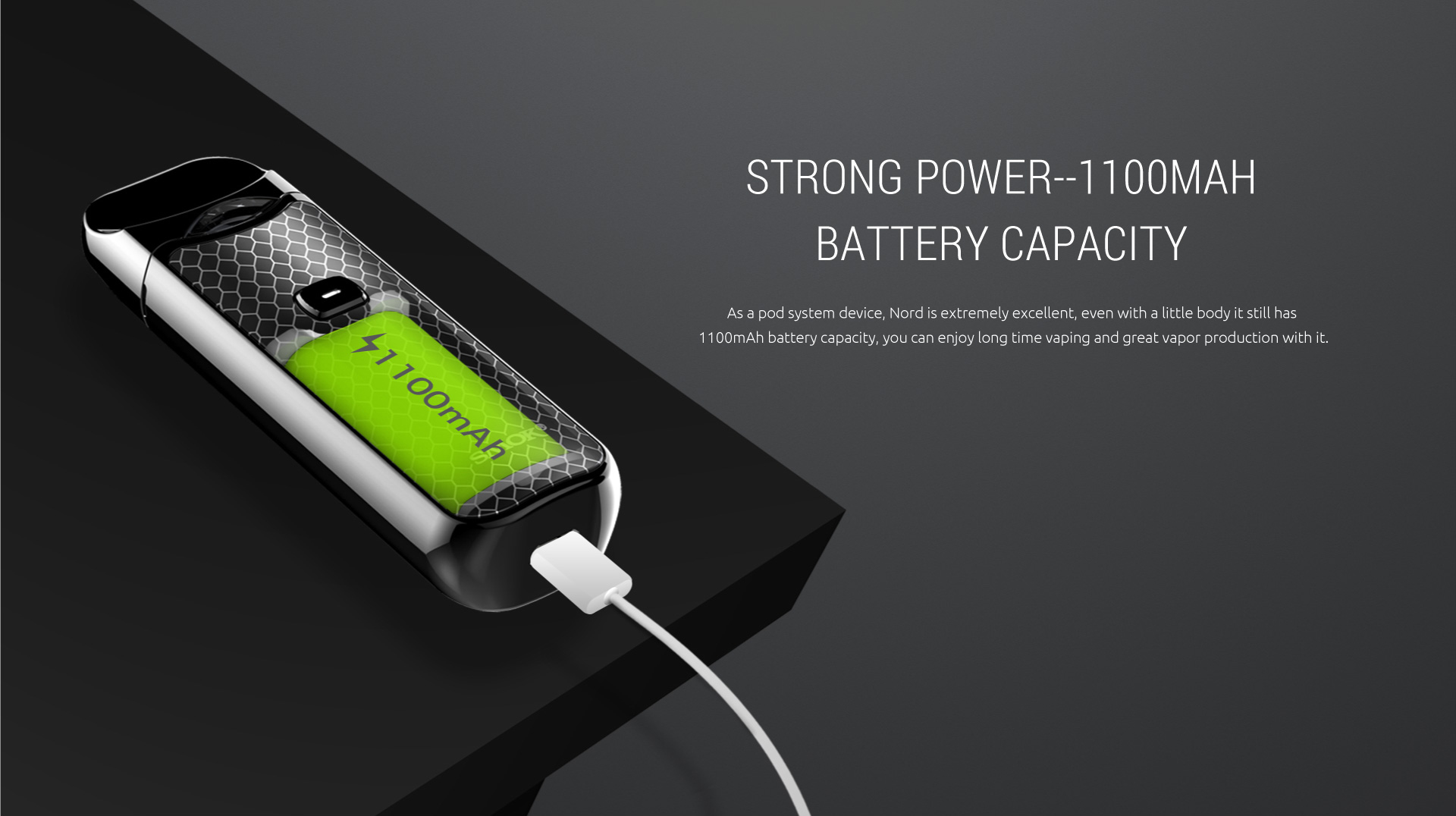 FAMILIAR OPERATION
Similar to regular vape devices, Nord is button-triggered. Press the button five times to power on the device and hold the button to vape.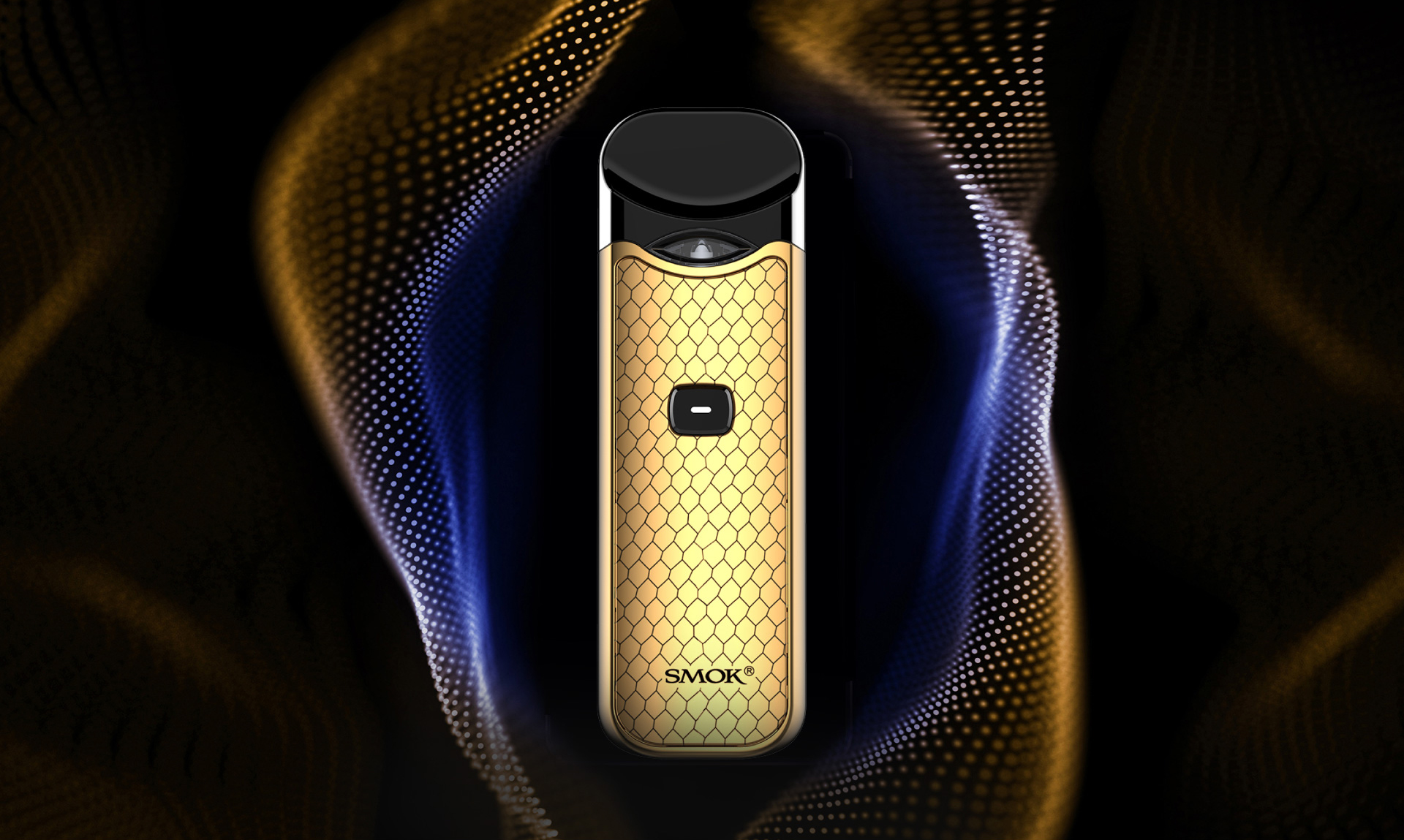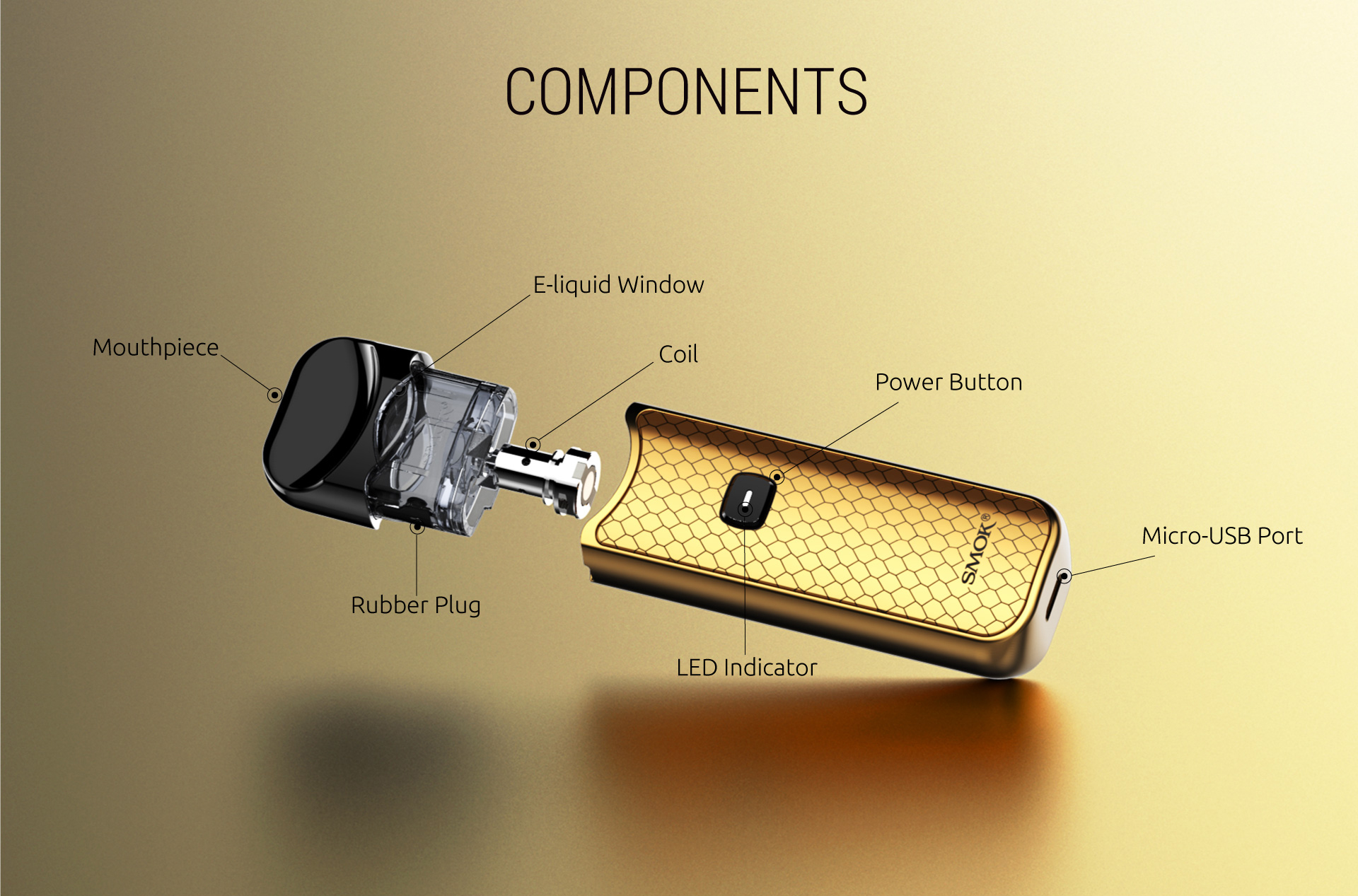 IMPROVED MOUTHPIECE
Nord's mouthpiece continues the duck-billed design to perfectly fit your mouth and offer a better user experience.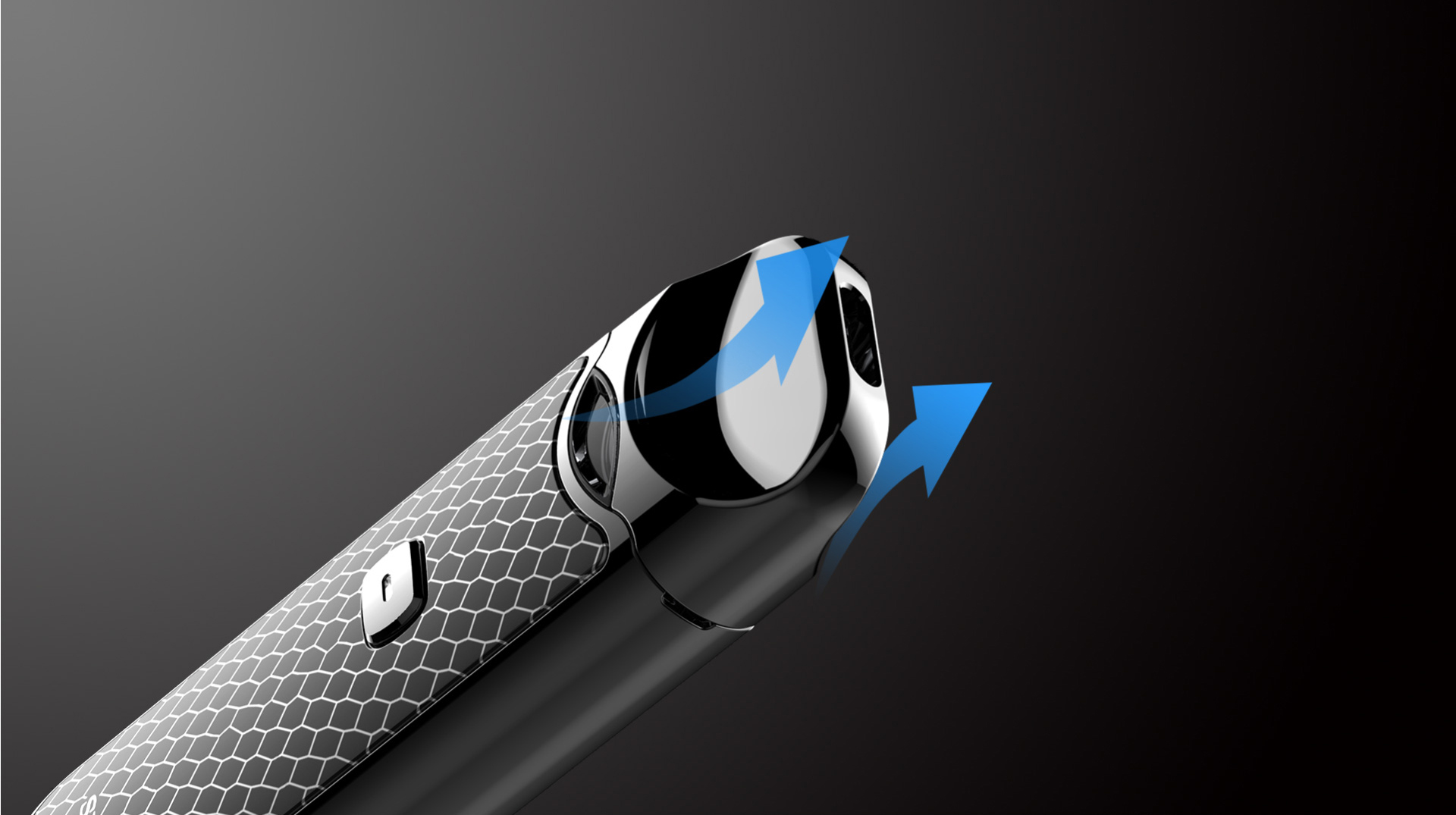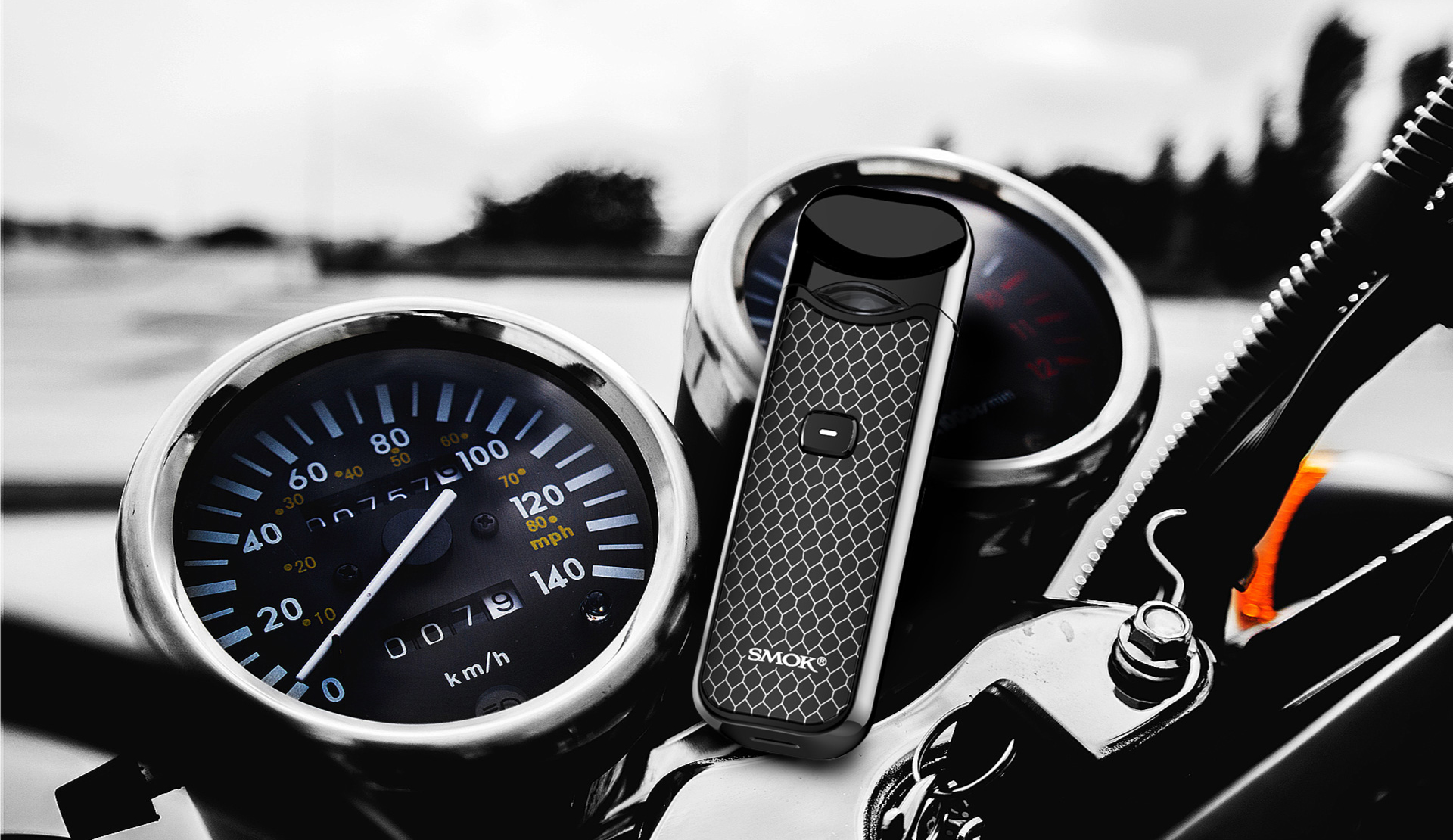 PORTABLE SIZE
Nord measures just 94 x 30 x 18.8mm, which makes it easy to store in any bag or pocket.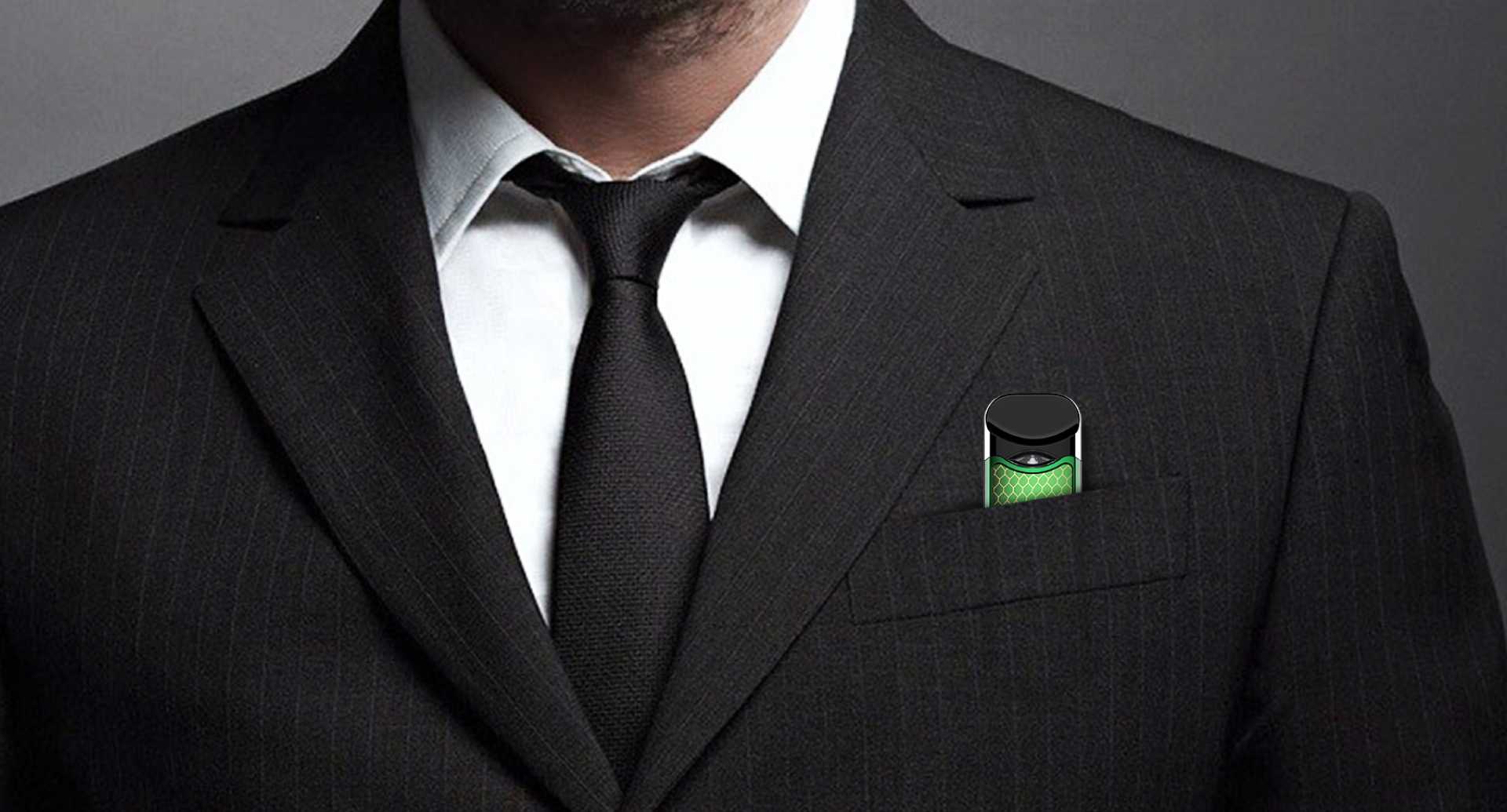 MULTIPLE COIL CHOICES
The Smok Nord kit has
five coil options
. 0.6 Ω DC (Dual Coil), 0.6Ω mesh DL, 0.8Ω mesh MTL, 1.4Ω MTL and 1.4Ω Ceramic.
The 0.6Ω DC dual coil is a traditional coil design which provides a faster heating process with high flavour intensity.
The 0.6Ω mesh coil is specially 
designed for sub ohm vaping, it has a large mesh inside, giving a faster heating process and massive 
vapour clouds.
The 0.8
Ω Mesh MTL coil is as the name suggests, designed for MTL vaping but will provide a higher output of vaper for a stronger hit.
 
The 1.4Ω regular coil is designed for MTL vaping, for which you can enjoy a throat hit with similar to smoking.
  
The 1.4Ω Ceramic coil is designed for MTL vaping but works better for those who like to chain vape a little. This is due to the ceramic material coping better with higher temperatures that might be seen with heavier vaping.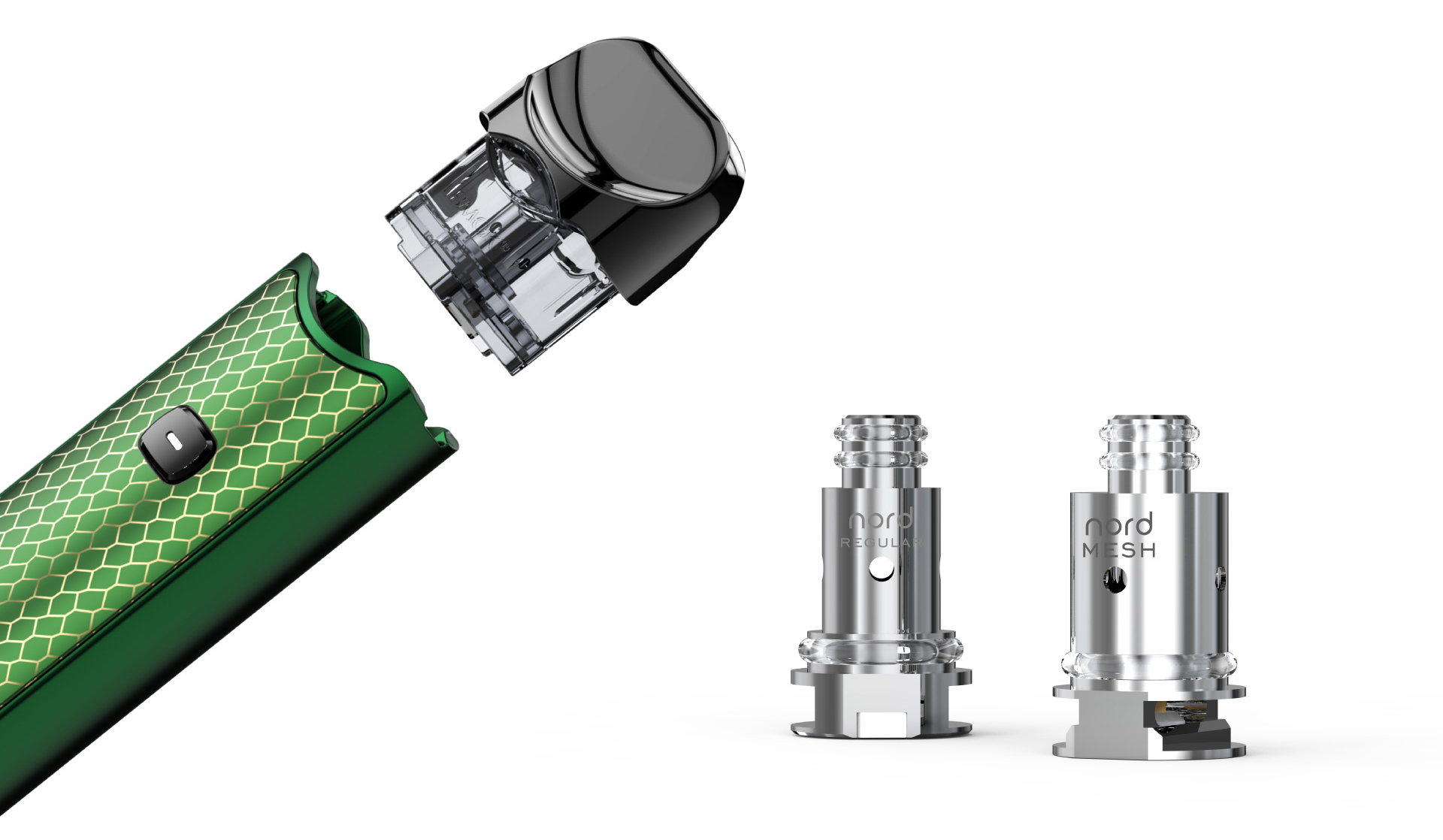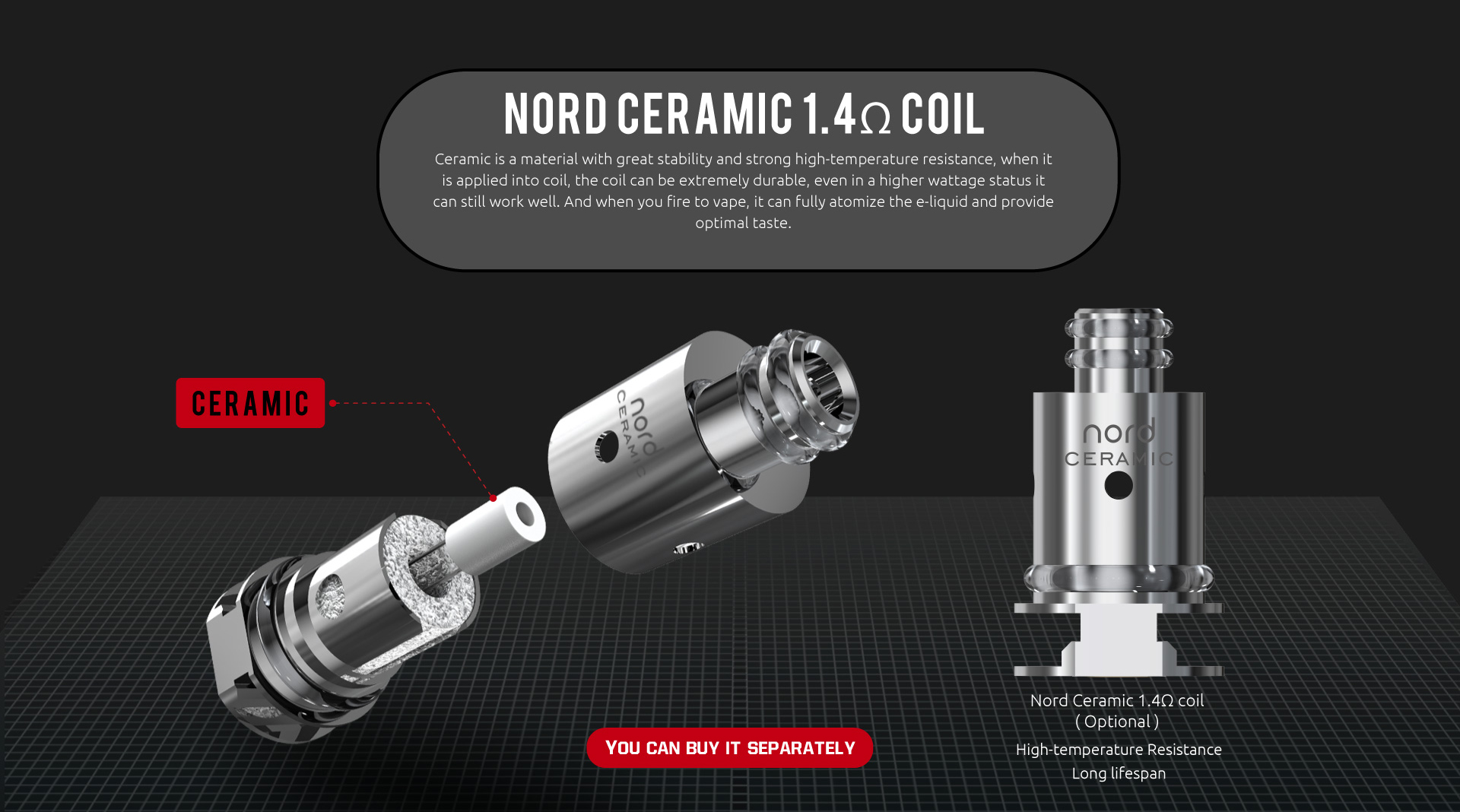 INTELLIGENT BATTERY LIFE INDICATOR
The LED light on the button serves as a battery indicator. Press it twice to illuminate a red, orange or green light. 
Red light will means battery power is lower than 30%, orange light power is between 30% to 70% and green light power is between 70% to 100%.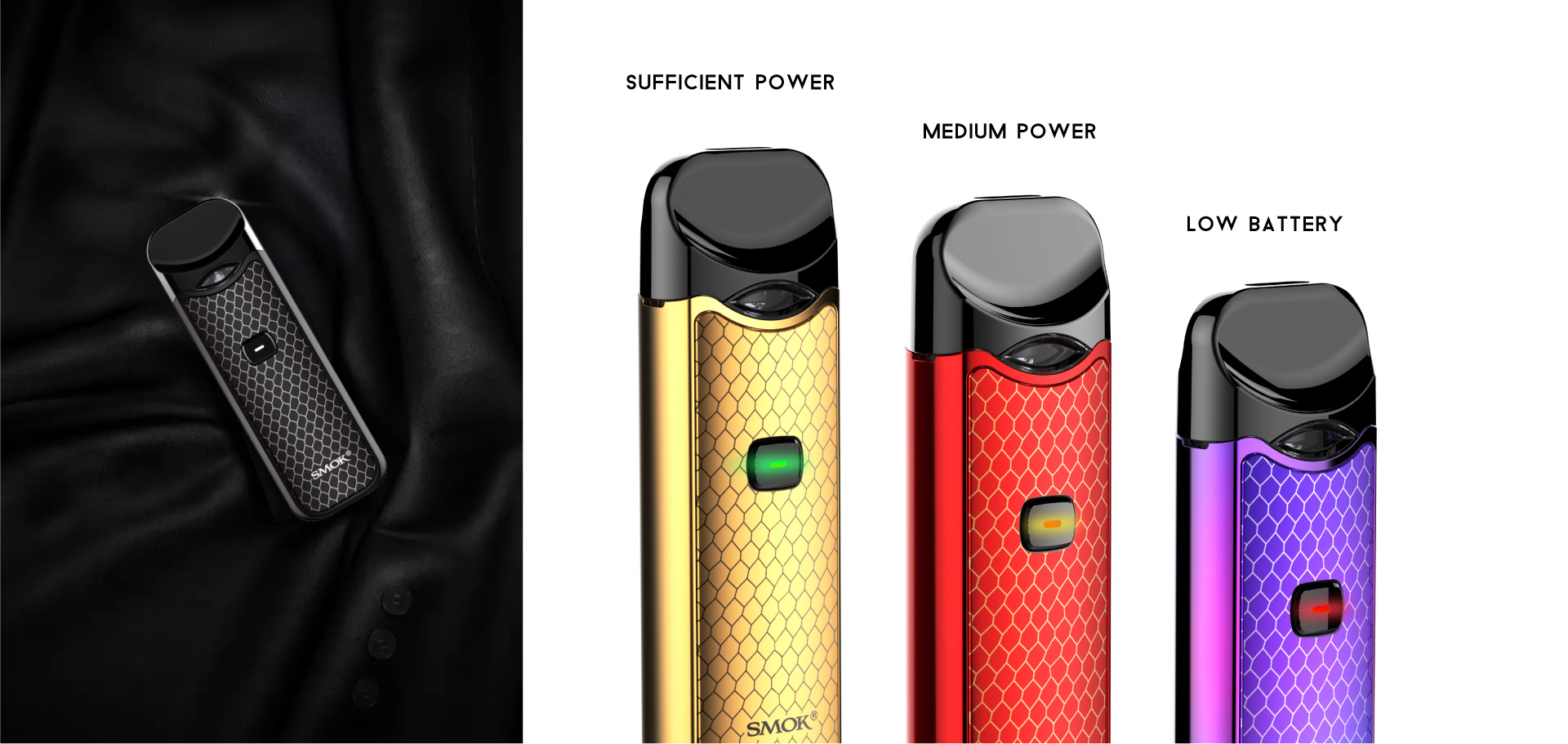 MULTIPLE PROTECTIONS
NORD provides multiple types of protections to avoid potential risks.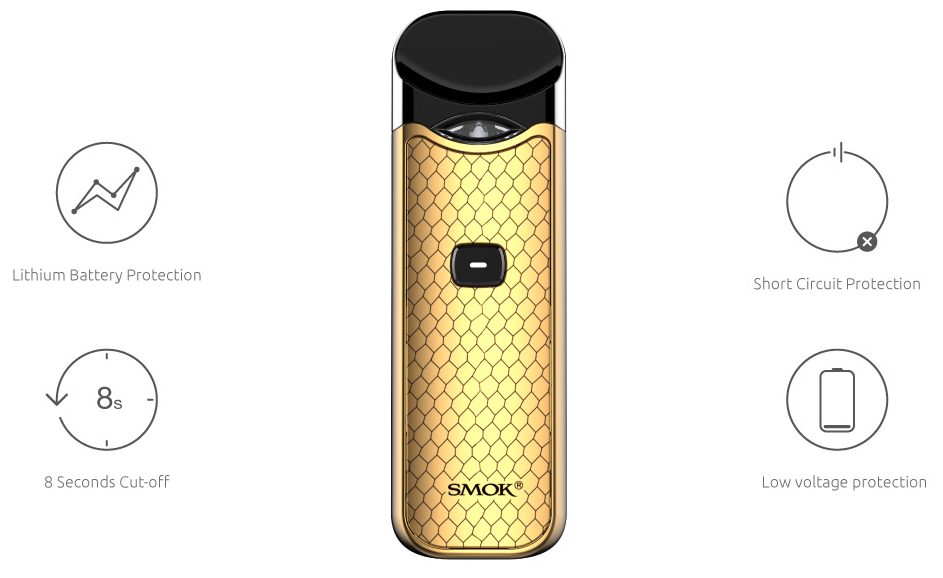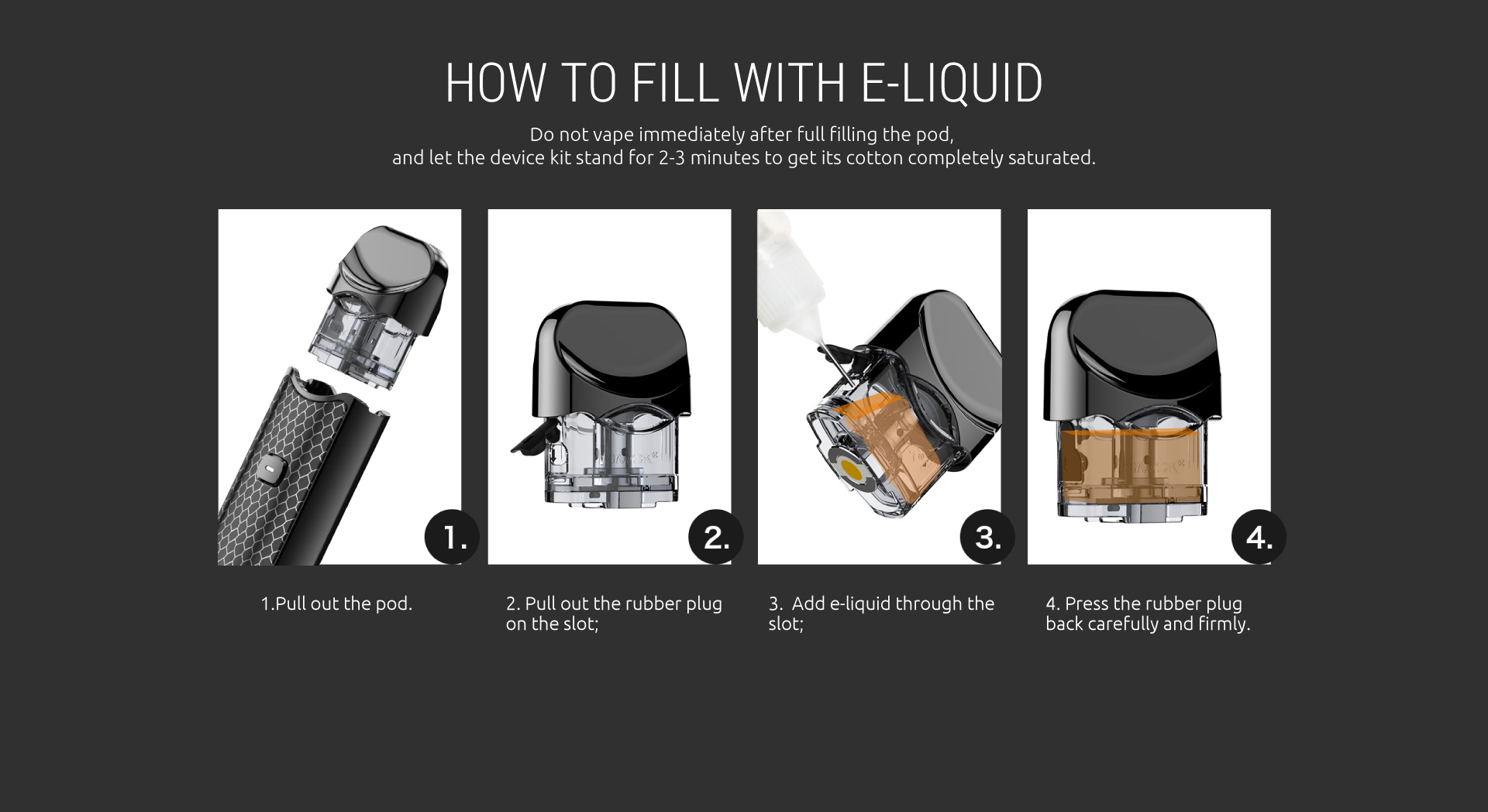 The Nord is one of the best MtL vape starter kits of 2019.
Replacement coils available here
Replacement spare 3ml Extended e-liquid pods available here.
---