---
---
The Aspire Cleito vape tank is a classic sub ohm vape tank featuring a design that has remained popular throughout the years. Excelling at producing large amounts of vapour, this tank is recommended for intermediate and advancers vapers, supporting a direct to lung vaping style. Compatible with most standard vape devices, it features a 510 connection pin and can be used up to 70W.
Features:
Aspire Sub Ohm Vape Tank
2ml E-Liquid Capacity
Flavour Enhancing Technology
Top Filling
Adjustable Bottom Airflow
Compatible with High VG E-Liquid
Whats sets this tank apart is its unique coil housing. Unlike standard vape tanks which rely on a chimney for vapour to travel through, the entire Cleito coil is a chimney, giving this tank not only a shorter profile but also improved flavour producing capabilities as vapour has less room to travel. Thanks to the threaded top cap, refilling is now a simple and cleaner task even when you're in a hurry.
To further control vapour production you can use the adjustable bottom airflow, which helps you find your ideal level of both flavour and vapour. Developed for improved vaping the specially designed Aspire Cleito coils all feature a Clapton coil build with a bigger surface area for heating more e-liquid faster. For best results, we recommend an e-liquid that is 60% VG or higher.
Contains:
Aspire 2ml Cleito Tank (Extendable with Bubble Glass)
0.4 Ohm Cleito Clapton Coil
0.2 Ohm Cleito Clapton Coil
Spares Bag
Important information about sub ohm vaping:
This vape tank is intended for sub ohm vaping. Sub ohm tanks require a greater amount of knowledge and experience to use safely. They use specially designed coils that register below 1.0 Ohm resistance, for use at higher wattages.
We recommend that when sub ohm vaping, you do not use an e-liquid that has higher than a 6mg nicotine strength, this will be too harsh on the throat. Sub ohm vaping produces more vapour and because of this, an increased throat hit. You should pair tanks like this with a high VG e-liquid, that is 60% VG or higher.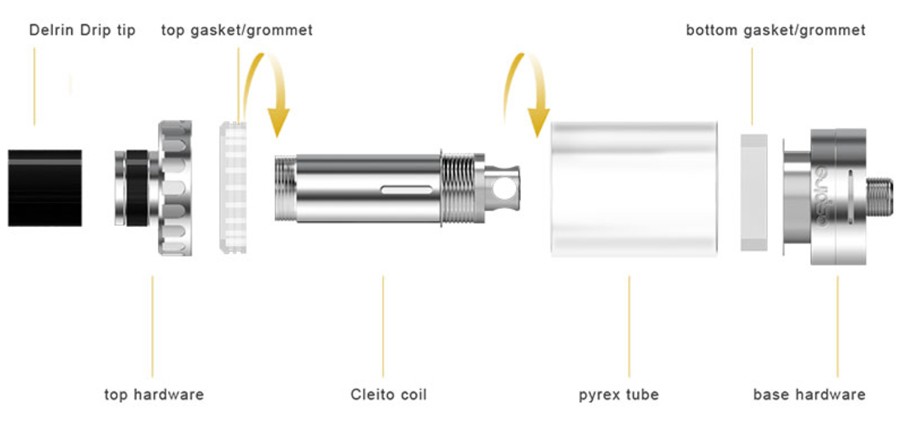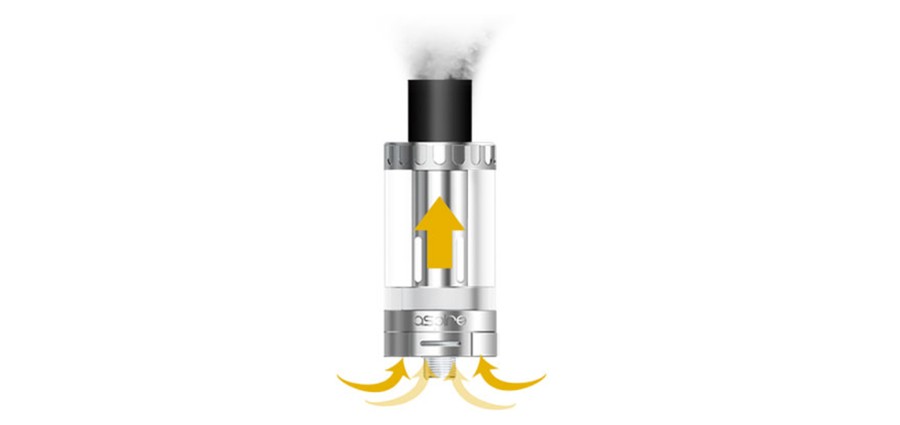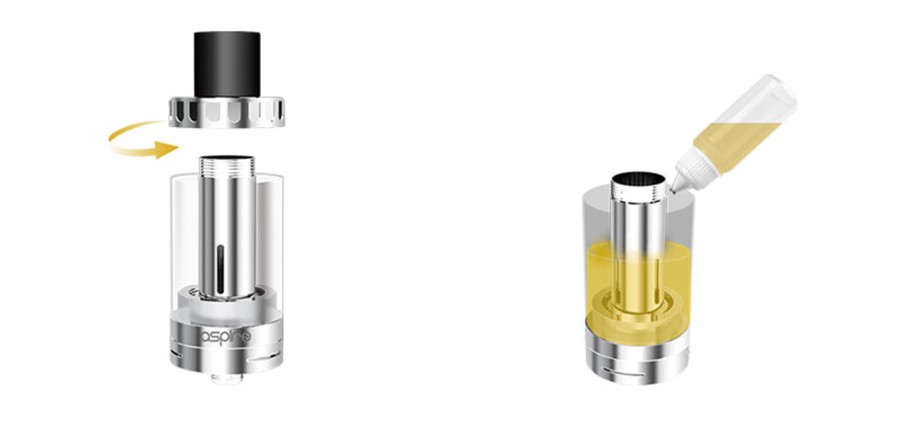 ---